EUR/USD: The EUR/USD has become neutral in the short term. May 2016 was mostly bearish, and the bullish breakout that was witnessed on June 3 overturned that bearish bias. However, the bulls were unable to push the price further north last week, for the bullish movement was halted at the resistance line of 1.1400, which was followed by a 150-pip bearish correction. For the bias to turn completely bearish, the price must go below the support line at 1.1150. Otherwise we shall witness a rally that could restore the recent bullish outlook.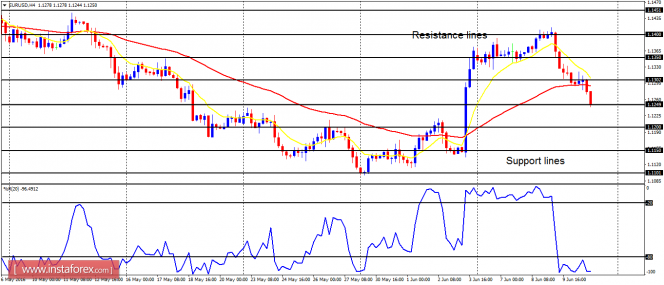 Show full picture
USD/CHF: The USD/CHF is in a bearish mode. The price dropped by 180 pips last week, going briefly below the support level at 0.9600 before closing above it. There is a Bearish Confirmation Pattern on the chart, and the price is expected to continue moving lower and lower, reaching the support levels at 0.9600, 0.9550 and 0.9500.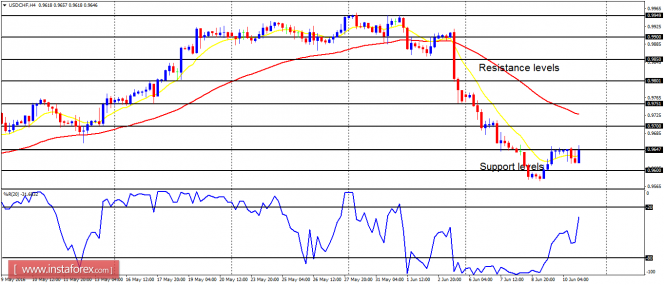 Show full picture
GBP/USD: From Monday to Tuesday, the Cable went upwards by 250 pips, testing the distribution territory at 1.4700 before nose-diving by 400 pips in the last 3 trading days of the week. It was mentioned that serious volatility would be witnessed on GBP pairs this month – the catalyst being Brexit/Bremain issues. There would be great trading opportunities here.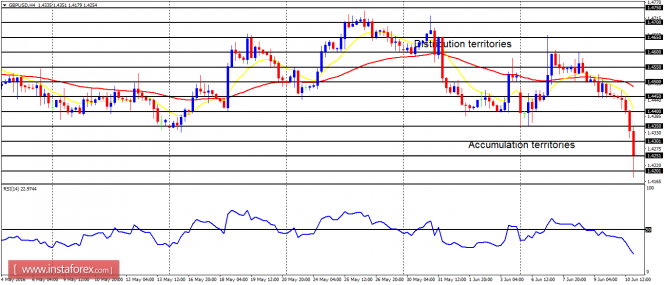 Show full picture
USD/JPY: This pair simply went flat last week. The bullish effort that was made on Monday was not significant enough to cause any threat to the bears. The outlook on JPY pair is bearish for this week: and the USD/JPY is no exception. Therefore, the bears might target the demand levels at 106.00 and 105.50.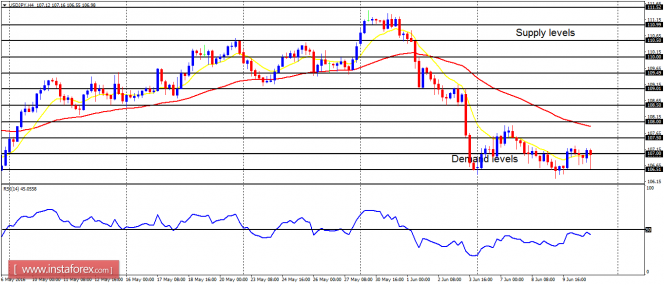 Show full picture
EUR/JPY: The bullish effort that was seen on June 6 and 7 was merely an opportunity to go long in the context of a downtrend. The price started coming down after that, testing the demand zone at 120.00. The demand zone could be retested – it could even be broken to the downside.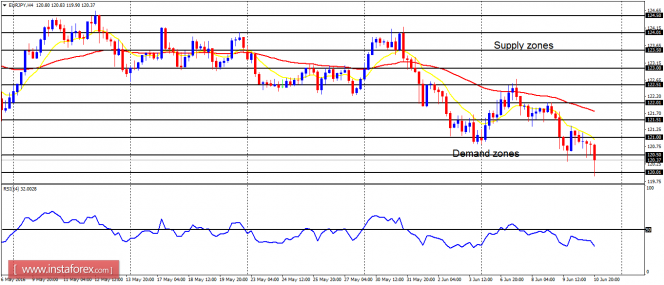 Show full picture