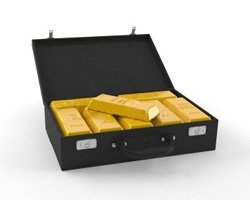 Gold continues to rise towards its previous highs producing bearish divergence signals warning bulls to be cautious. Despite remaining longer-term bearish, I believe we should be ready for a pullback this week towards at least $1.255.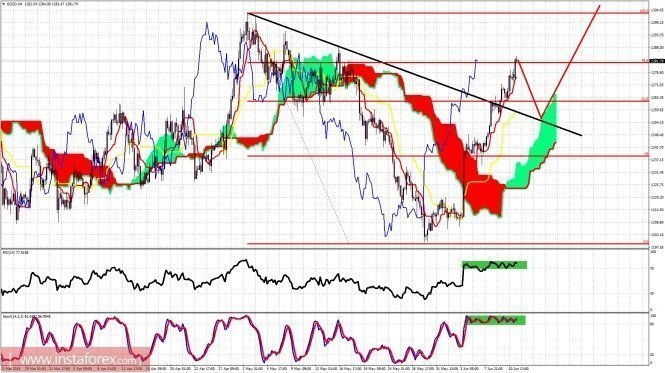 Show full picture
Red line - price projection
Green rectangles - overbought signals
Gold is trading above the 4-hour Kumo, confirming that the trend is bullish for the short term. Breaking above the black trend line resistance strengthened the bullish scenario that the low at $1,200 is a long-term low and that the next bullish phase for Gold has started. With bearish divergence signs on the 4-hour chart, bulls need to be very cautious and raise their protective stops. I expect a pullback towards $1,255 but not as an opportunity to sell now but as an opportunity to buy lower into this uptrend.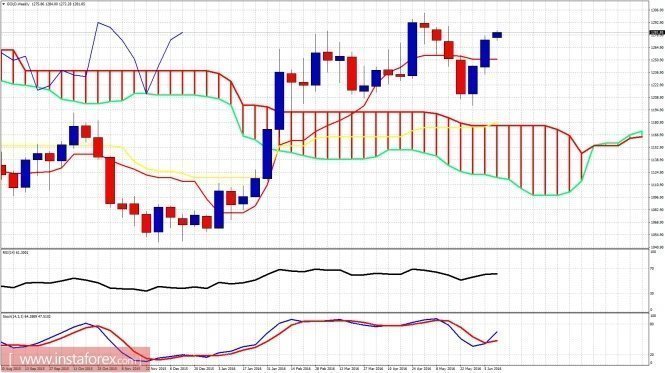 Show full picture