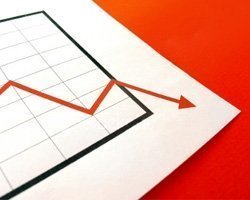 EUR/USD: This pair did nothing significant yesterday; though the outlook on the market has not turned completely bearish. Today or tomorrow would determine what would happen in the market. A movement below the support line at 1.1150 would result in a bearish bias, while a movement above the resistance line at 1.1350 would enforce the recent bullish bias.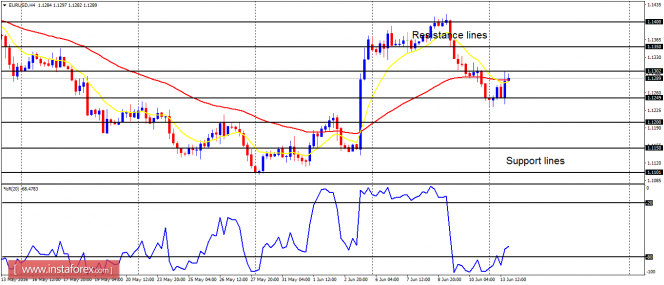 Show full picture
USD/CHF: The USD/CHF pair is in a bearish mode, since there is a Bearish Confirmation Pattern on the chart, and the price is expected to continue moving lower and lower, reaching the support levels at 0.9600, 0.9550, and 0.9500. As long as price does not go above the resistance level at 0.9800, there cannot be a threat to the bearish outlook.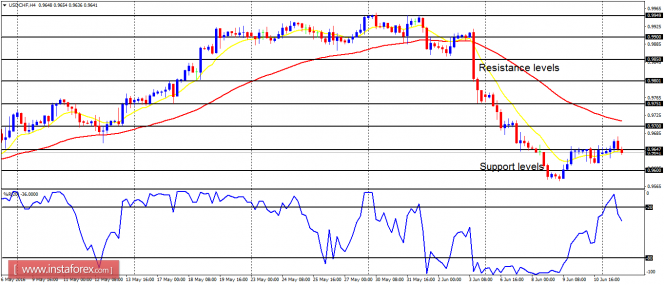 Show full picture
GBP/USD: The GBP/USD pair spiked upwards on Monday, and so did other GBP pairs, doing that in the context of a downtrend. Volatility has started in the market since last week, and it would last till the end of this month. It is expected that GBP/USD would continue moving downwards, reaching the accumulation territory at 1.4100 and 1.4000.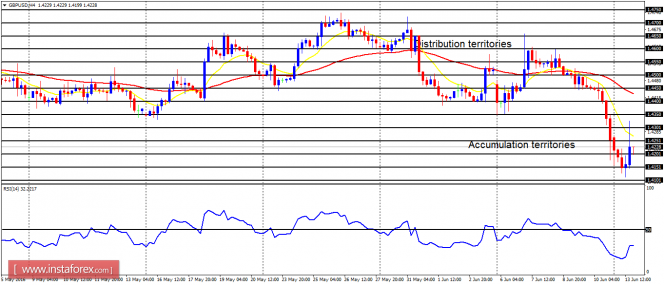 Show full picture
USD/JPY: This pair moved slightly south on June 13. The bullish effort was not significant enough to cause any threat to bears. The outlook on JPY pair is bearish for this week: and USD/JPY is no exception. Therefore, bears might target the demand levels at 106.00 and 105.50.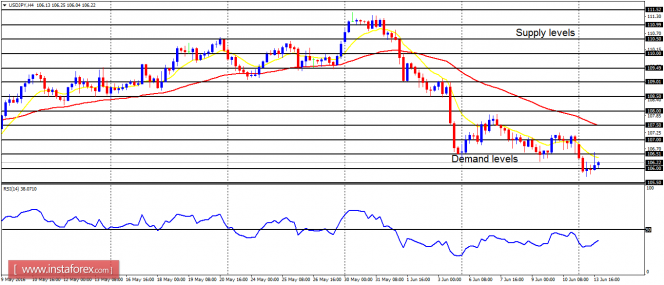 Show full picture
EUR/JPY: This cross was simply volatile yesterday – with no directional movement. It is expected that price would continue moving downwards, in solidarity with the bearish expectation on JPY pairs. The cross could thus test the demand zones at 119.00 and 118.00 today or tomorrow.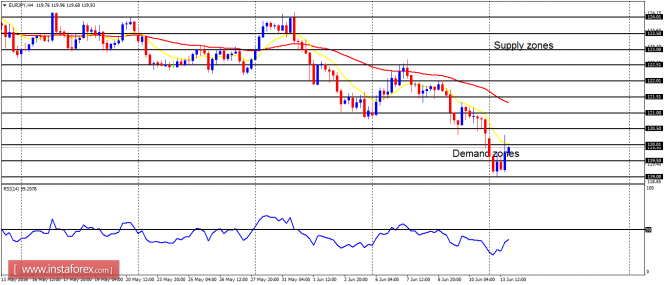 Show full picture