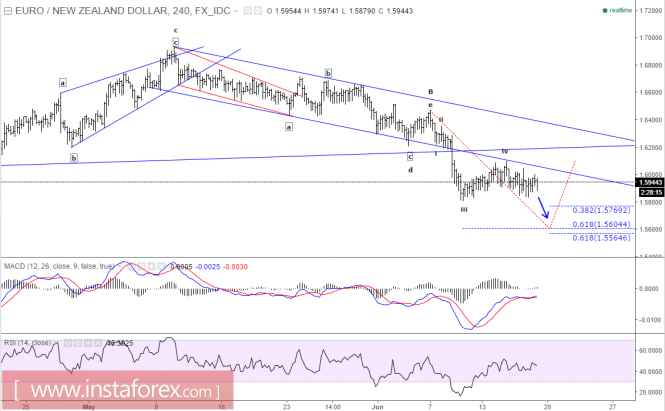 Show full picture
Wave summary:
There is no change in view here.
We are still looking for more downside pressure to 1.5604 to end the first impulsive decline in wave C. Once this first impulsive decline is in place, we should expect a minor correction back to 1.6095 before the price goes lower again towards 1.4700 in wave 3 of C. The ideal downside target for wave C is seen at 1.4472, from where a new rally is expected, but for now we should remain focused on the downside movement.
Trading recommendation:
We are short on the EUR from 1.6010 with our stop placed at 1.6025. We will place take profit at 1.5625. If you are not short on the EUR yet, then sell near 1.6010 and use the same stop.