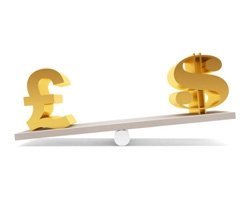 Global macro analysis for 20/06/2016:
At the start of the new week, the referendum week, the British pound soars, as the new poll data released over the weekend showed increasing support for the Remain Campaign in the United Kingdom. Survation reported a 45 to 42 preference for a Remain vote while an analogous poll from YouGov gave the status quo a 44 to 43 percent lead. The national referendum in Britain regarding the Eurozone membership status will take place on Thursday, 23rd June, and it will be one of the most important days for the EU and UK in at least a decade. In conclusion, all macroeconomic data will not have such an impact on markets as this single event this week.
Let's take a look at the GBP/USD technical picture on the daily time frame. Two possible scenarios of how the market might react to the final referendum data are presented on the chart. In case the Remain camp wins the referendum, the price should rally up to the first logical resistance at the level of 1.5921. In case the Leave camp wins the referendum, the price should decline towards the first logical support at the level of 1.3000, but it might keep dropping even much, much further.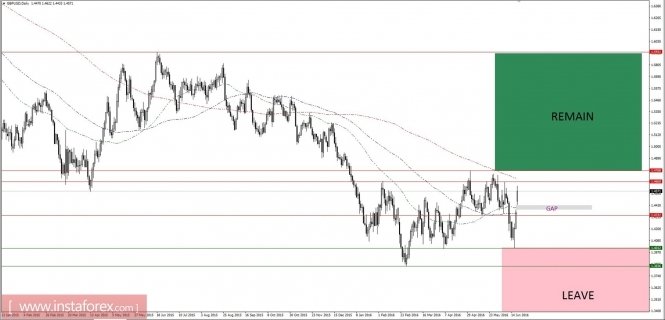 Show full picture