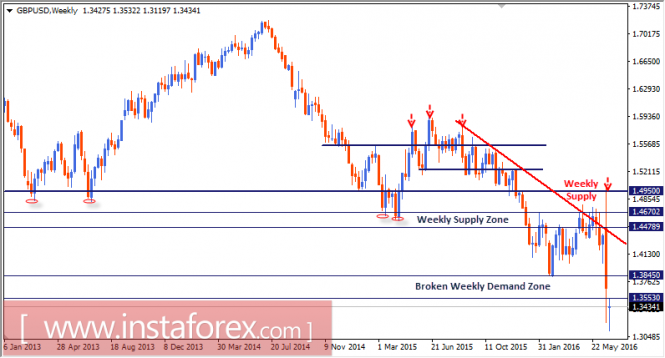 Show full picture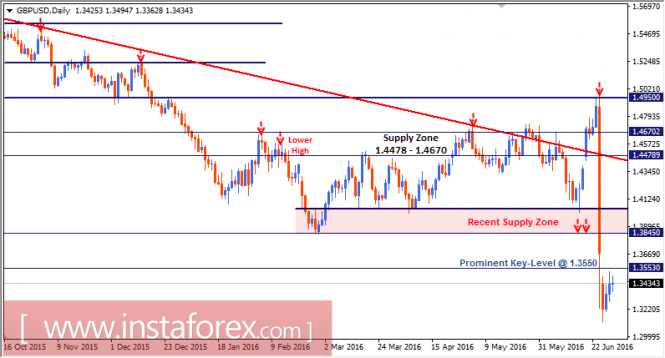 Show full picture
Since January 2016, bullish persistence above 1.4500 was mandatory to maintain enough bullish strength in the market.
However, the previous weekly candlesticks maintained their bearish persistence below the depicted weekly supply zone (below 1.4470), which allowed further bearish decline to occur.
The prominent demand level located at 1.3845 (historical bottom that goes back to March 2009) provided a significant bullish rejection and a bullish engulfing weekly candlestick on February 26.
Bullish fixation above 1.4670 allowed further bullish advancement initially towards 1.4950 (Weekly Supply) where significant bearish rejection was expressed.
The price zone between 1.3845 and 1.3550 (Historical bottoms in January 2009) was considered a significant demand zone to be watched for bullish recovery.
However, temporary bearish breakdown below 1.3550 is currently manifested on the depicted charts.
Note that the price zone of 1.3845-1.4040 now constitutes a recent Supply Zone to be watched for new SELL entries if the current bullish pullback extends above 1.3550.
On the other hand, bearish persistence below the demand level at 1.3550 enhances the bearish scenario. Bearish decline towards 1.3050 (the nearest bearish projection target) should be expected then.