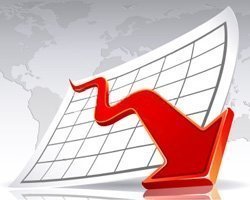 EUR/USD: This market is bearish – there is a Bearish Confirmation Pattern on the chart. The EMA 11 is below the EMA 56, and the Williams' % Range period 20 is not too far from the overbought region, though that could end up being an opportunity to sell short. Long trades are not yet recommended here unless the price goes upwards by about 200 pips.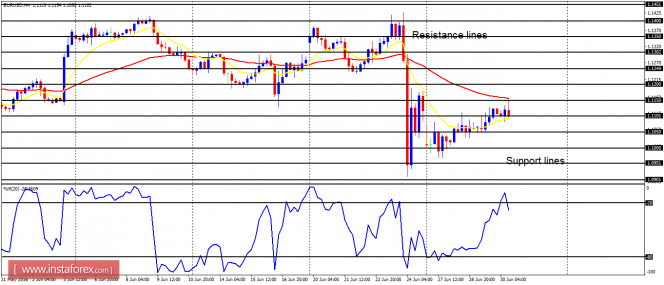 Show full picture
USD/CHF: This is a bull market in the short term, and a Bullish Confirmation Pattern is still very much visible on the 4-hour chart, though there is an ever present threat from the bears. As it was once mentioned, the fate of this pair would be determined by whatever happens to the EUR/USD. Further decline in the EUR/USD would bringmore northward movement in the USD/CHF.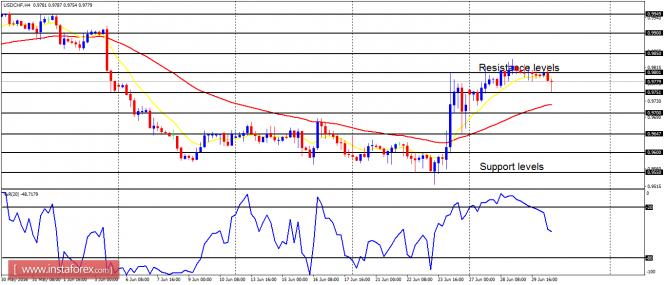 Show full picture
GBP/USD: This currency trading instrument has not brought about any bullish or bearish domination so far this week, though everything remains in the context of a downtrend. Bears might continue proving their stamina, but this instrument would go further and further upwards (most probably gradually). It might take weeks or months for the price to reach the distribution territory at 1.4950 again.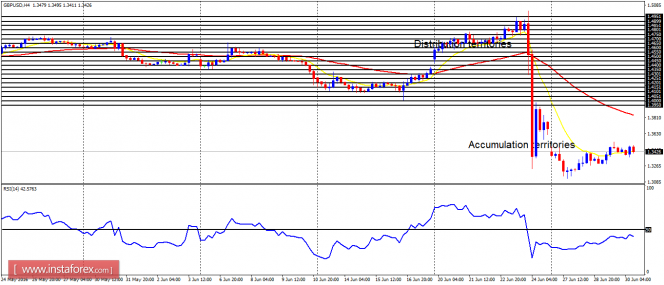 Show full picture
USD/JPY: The USD/JPY has only moved sideways so far this week, and the chances of a rising momentum are slim today. However, a closer look at the market reveals that bulls are still willing to push the price further upwards, and they would gladly do that whenever an opportunity arises. The chances of a strong momentum are high for the next week, which could most probably favor bulls.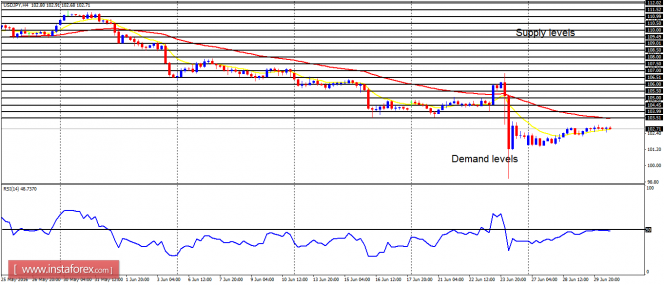 Show full picture
EUR/JPY: Following the gap-down that happened at the beginning of this week, this cross has gone upwards by 250 pips. A movement of additional 300 pips to the upside would signal a bullish bias in the short term. The EMA 11 is below the EMA 56, but the RSI period 14 has crossed the level 50 to the upside. While the bias remains bearish, it is under threat. What happens next week would determine whether bulls would win or bears would continue to dominate.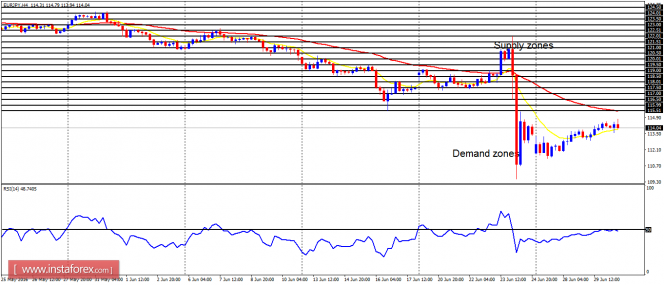 Show full picture