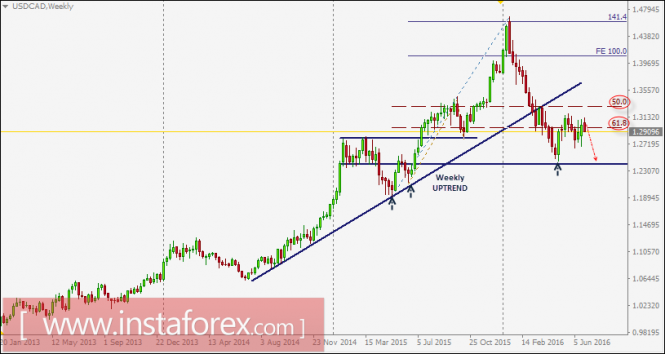 Show full picture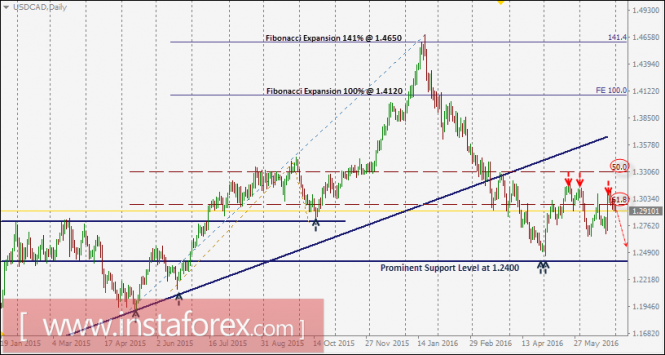 Show full picture
On May 16, a bullish pullback towards 1.3000 (61.8% Fibonacci level) was expected to offer a valid signal to sell the USD/CAD pair. However, a lack of significant bearish rejection was manifested during recent consolidations.
On May 18, temporary bullish fixation above 1.3000 (61.8% Fibonacci level) opened the way towards the 1.3180 level where significant bearish pressure was originated.
Bearish persistence below 1.3000-1.2970 (61.8% Fibonacci level) was needed to enhance bearish momentum in the market.
However, recent signs of bullish recovery were manifested around the price level of 1.2650 on June 9.
The current bullish pullback towards the price level of 1.3000-1.3070 (61.8% Fibonacci level) should be considered for another SELL entry. S/L should be placed above 1.3150. Initial T/P levels should be located at 1.2820 and 1.2710.
On the other hand, the price zone of 1.2400-1.2500 constitutes a significant support zone to be watched for BUY entries when enough bearish pressure is applied below 1.2650.