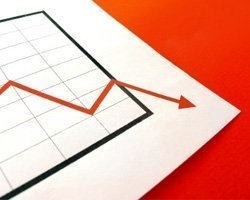 EUR/USD: This currency trading instrument has not assumed any directional bias this week (though that is very much likely to start this week or next week). The Bearish Confirmation Pattern in the market could be rendered useless once the price goes above the resistance line at 1.1300. Otherwise, the extant bearish outlook would be underlined again.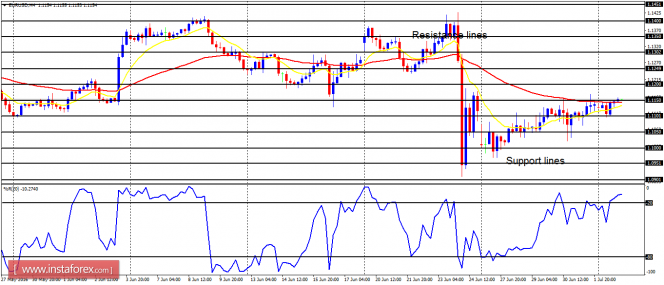 Show full picture
USD/CHF: Bears effected a faint bearish movement on this pair yesterday, and further downward movement would result in a bearish signal in the market. Any show of strength in EUR/USD would immediately result in more weakness on USD/CHF. Another obstacle ahead of bulls is the possibility that CHF could gain strength in the month of July, which would also cause visible effects on CHF pairs.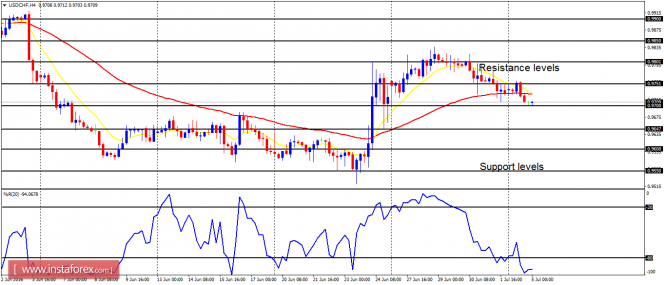 Show full picture
GBP/USD: There is nothing significant here right now. This currency trading instrument did not effect any bullish or bearish domination last week, though everything remains in the context of a downtrend. Bears might continue proving their stamina, because the outlook on the market (and other GBP pairs), is bearish for this week. The accumulation territories at 1.3100 and 1.3050 are vulnerable.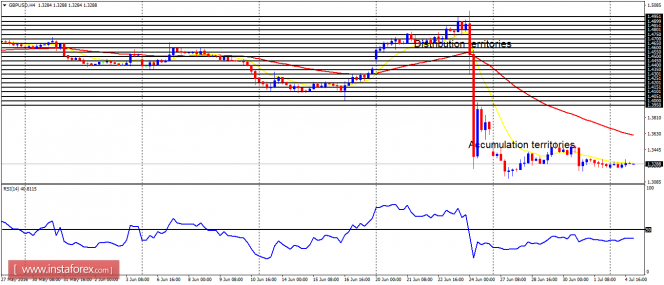 Show full picture
USD/JPY: The USD/JPY pair only moved sideways last week, and the chances of a rising momentum are great this week. Although the price movement was clearly flat on July 4, 2016, the outlook on the market, as well as other JPY pairs, is bearish for this week and this month. Bears could thus target the demand levels at 102.00 and 101.50 this week.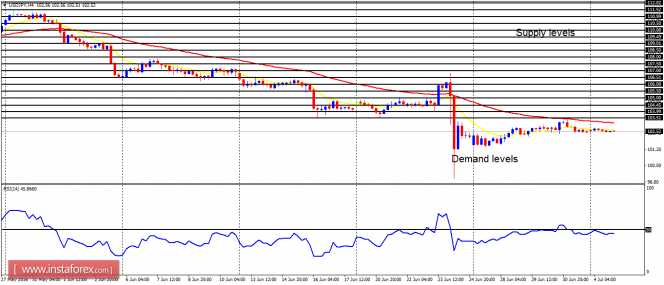 Show full picture
EUR/JPY: This cross went upwards by 250 pips last week, but the bearish bias on the market remains valid. While price simply went flat on Monday, a northward movement of 300 pip would result in a Bullish Confirmation Pattern, whereas a southward movement would simply emphasize the persistent bearish bias.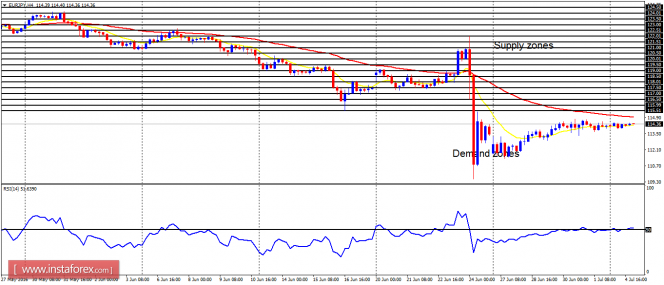 Show full picture