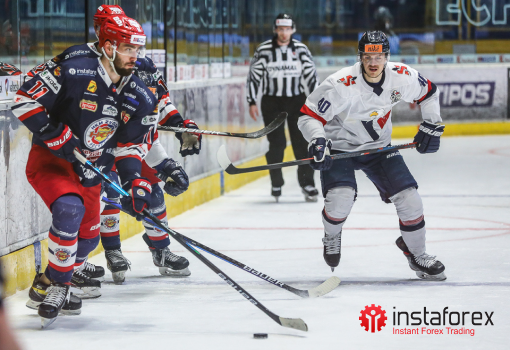 InstaForex has been the general sponsor of Zvolen, one of the oldest Slovak hockey teams, for eight years. In the 2020/2021 season, Zvolen was crowned the champion of the 2020/21 Slovak ice-hockey premiership. The team has earned such a high title for the first time in 8 years. Being a sponsor of the club, InstaForex is proud of Zvolen's remarkable achievement and efforts made to score the victory.
Zvolen is now a three-time champion of the Slovak Championship. The team won the previous two titles in the 2000/2001 and 2012/2013 seasons. Zvolen made a lot of effort to ensure this year's win. InstaForex sponsorship also made its contribution to the club's triumph, providing all necessary equipment so that the hockey players could prepare for the championship.
The team and its fans celebrated the victory right after the Slovak ice-hockey premiership was over (the festivity lasted until 21:00 due to quarantine restrictions). Anyway, it was a remarkable event. The coaching staff rode the main streets of Zvolen in a big bus to celebrate the glorious victory together with the fans. The champions were greeted by thousands of people who sang, danced, and chanted: "We are Zvolen, we are the champions".