Asian markets closed mixed today. Japanese stocks were falling after the release of weak data in the USA. The Nikkei 225 slipped to 0.37% to 16,580.03 hitting a 4-week low. The Topix and the JPX-Nikkei Index 400 slumped to 0.4%. The currency pair dollar/yen jumped 0.50% to 107.04. Euro/yen added 0.55% to 121.59.
The Australian index ASX 200 managed to gain 0.78% to 5,360.40 amidst the increase of commodity prices. Main Chinese markets traded in mixed ways on Monday. The Shanghai Composite edged down to 0.15% to 2,934.28, whereas the Shenzhen Composite climbed 0.27% to 1,920.12. The Hang Seng surged 0.14%, the China Enterprises Index jumped 0.6% to 8,865.35.
Investors are in the expectation of Wednesday data on industrial production, trade balance, export and import in China. Currently the pair dollar/yuan shows the flat at 6.5635.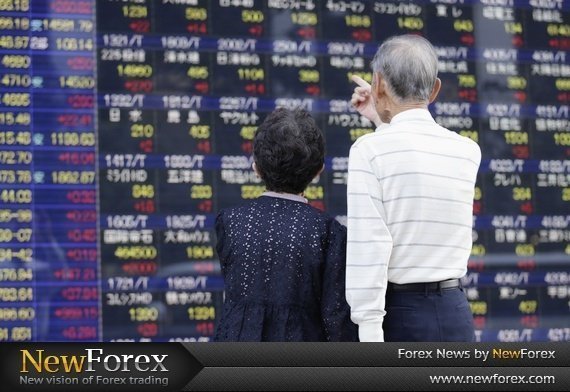 NewForex Analyst
Luigi Campo