The market is agitated by another big deal, this time between AbbieVie and Allergan Plc. This is about the purchase of the Botox manufacturer Allergan Plc by the American pharmaceutical company AbbVie as a new line of business, along with the already produced drugs for sclerosis, hepatitis C, HIV.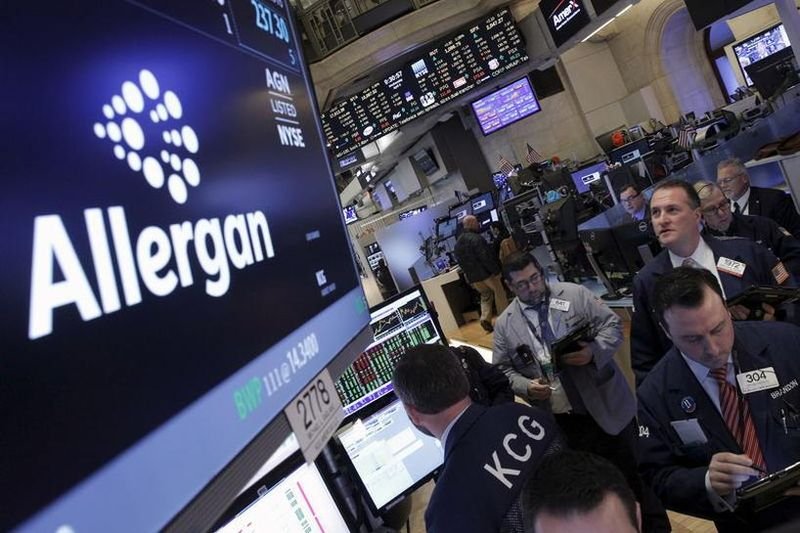 Photo: Reuters
According to the Financial Times, it is about more than $63 billion, or a share equivalent equivalent of $188 per share. Holders of Allergan's shares will receive 0.8660 securities of AbbVie, $120.30 in cash for each share and a premium to the market in the amount of 45 percent.
The cost of AbbieVie and Allergan securities on the pre-market remained on the positive territory with a 0.051 percent 0.054 percent growth respectively on Tuesday. Everything changed after the bell and shares of the American company jumped by 14.28 percent, while the Irish drug maker added 27.80 percent at 13.40 GMT.
AbbVie aims to diversify its product portfolio, as Humira, the most recognizable drug in the world for arthritis, faced stiff competition from cheaper counterparts in Europe.
Shares of Allergan since the failure of the deal with Pfizer шт 2016, for reasons beyond the control of both companies, mostly decreased, having lost almost half of its value over 3 years.