Two leaders of two world great countries held extensive 2-hour talks after a short time after the Kim's summit with U.S. President Donald Trump, which ended in vain for both sides.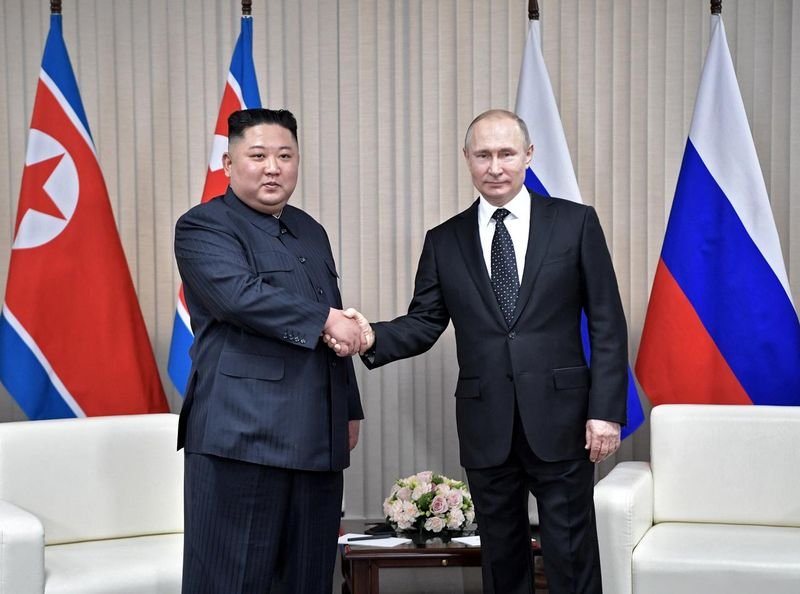 Photo: Reuters
Russian President Vladimir Putin gave an opinion on Thursday that he believes that U.S. security guarantees for North Korea will not be sufficient for convincing Pyongyang to freeze its nuclear program.
The Russia-North Korea summit was more than fruitful, according to host country sources, Kim Jong-un left the meeting, without giving any comments. The delegations continued the day at a gala reception on the occasion of such a historic meeting. Moreover, Vladimir Putin even received a gift from the North Korea's leader - the Korean sword - which Donald Trump can not boast of, after 2 summits not a single gift.
One of the gala toasts was for strengthening friendship between the two great powers. This meeting was a chance for Russia to show that it remains an important player on the global stage, despite the efforts of the USA and other Western states to isolate it.