Asian shares reversed early losses and inched up on Monday ahead of Trump-Kim summit Tuesday that traders hope might lead to ending a nuclear tensions on the Korean peninsula.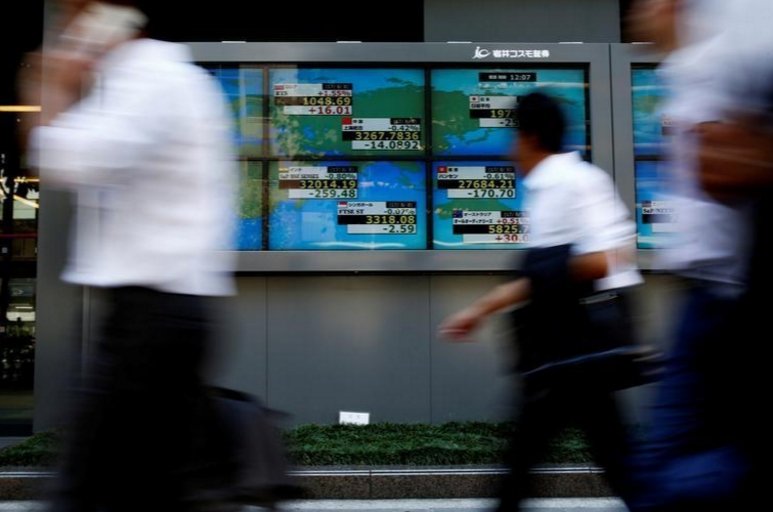 Photo: Reuters
MSCI's broadest index of Asia-Pacific shares ticked up 0.3 percent.
Hong Kong's Hang Seng rose 0.3 percent while the Shanghai Composite Index dropped 0.5 percent.
South Korea's KOSPI jumped 0.65 percent, and Japan's Nikkei gained 0.55 percent.
Stocks fluctuated in morning deals after U.S. President Donald Trump raised fresh concerns of a global trade war when he withdrew his support for a Group of Seven communique over the weekend, throwing G7 efforts to show a united front.