Asian shares steadied on Wednesday as Chinese stocks moved higher on expectations for extra improvement to pad the financial blow from a coronavirus flare-up, yet risk stays as the virus kept on spreading and the loss of life approached 500.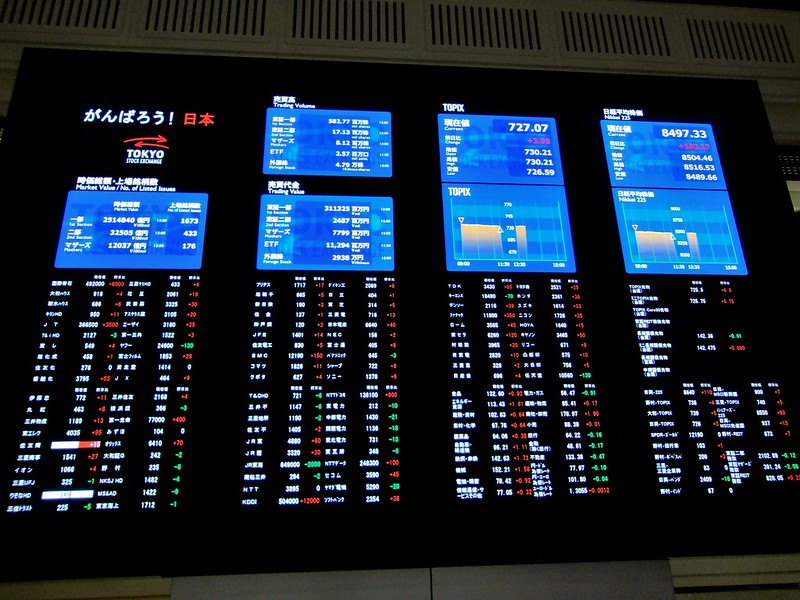 Photo: Flickr
MSCI's broadest equity indicator of Asia-Pacific stocks outside Japan was up 0.6 percent.
Stocks in China advanced by 1.66 percent while shares in Hong Kong climbed 0.52 percent.
The People's Bank of China (PBOC) is probably going to bring down its key rate of interest — the lending prime rate — on Feb. 20, and cut banks' hold prerequisite proportions in the coming weeks, strategy sources told Reuters.
The PBOC has just siphoned many billions of dollars into the budgetary framework this week to shield rates from increasing and reestablish certainty. This helped Chinese shares settle on Tuesday following a defeat that cleared out around $700 billion in market exploitation of Monday when Chinese markets opened after an extended vacation.
Japan's benchmark Nikkei added 1.2 percent in early daytime exchanging. Australia's S&P/ASX 200 gained 0.4 percent and South Korea's Kospi was up 0.8 percent. Hong Kong's Hang Seng advanced about 0.5 percent, while the Shanghai Composite hopped 1.6 percent.
Apple and Microsoft were among the tech-segment champions. Like other significant tech organizations, they depend vigorously on working with China. Health care, industrial, money related shares likewise indented strong increases.
Source: Reuters