Asian stock markets were mostly in the green territory on Friday after quite Wall Street gains on the back of hopes government and central bank moves can shield the world economy from a looming global downturn caused by the infection pandemic.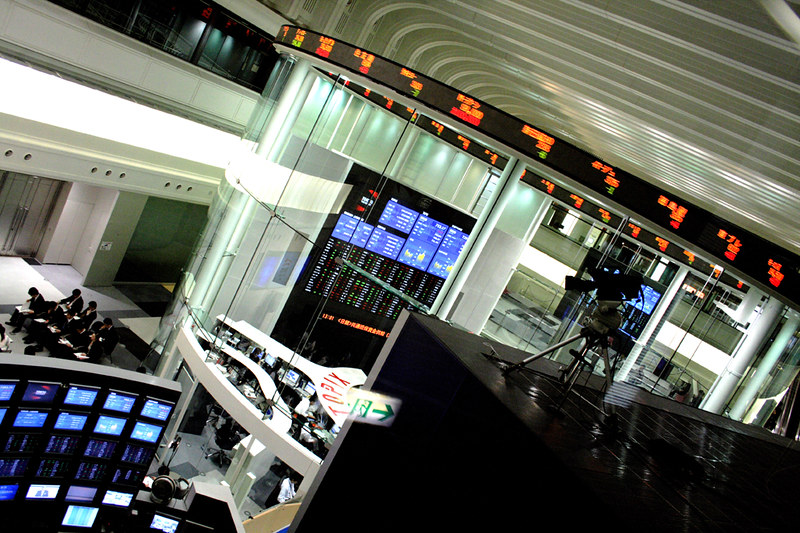 Photo: Flickr
The Shanghai Composite Index grew by 1.65 percent, while Hong Kong's Hang Seng surged by 4.27 percent. The Kospi soared by 7.44 percent in Seoul and Australia's ASX 200 advanced 0.70 percent.
Shares grew by 1.82 percent and 6.36 percent in Singapore and Taiwan, while in Malaysia and Indonesia stocks added 4.81 percent and 0.18 percent, where the number of virus-infected cases has been surging. Japanese Nikkei index was shut down for a holiday.
Meantime, investors were cheered after watching more moves by the Fed and other major banks and governments to buoy credit markets and the economy.
The Dow Jones added 0.95 percent, to 20,087, the S&P 500 index added 0.47 percent, to 2,409 and the Nasdaq Composite soared by 2.30 percent, to 7,150 before the close bell on Thursday.
On Thursday, the ECB launched a program to offer money into financial markets by selling up to €750B ($820 billion) in notes.
The Bank of England, meantime slashed its key interest rate to a all-time low of 0.1 percent.
Australia's central bank also lowered its benchmark lending rate to 0.25 percent.
The same steps followed central banks in Taiwan, Indonesia and the Philippines.