Asian stocks reversed early declines on Wednesday, with investors assessing extended concerns over region's stability.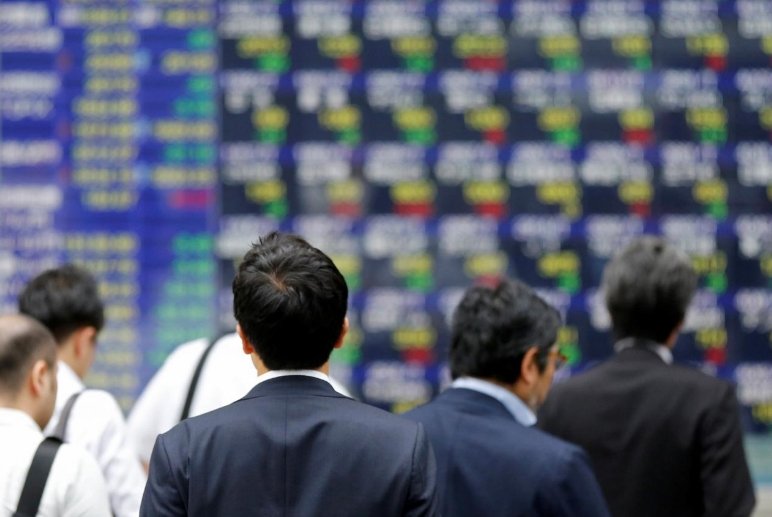 Photo: Reuters
MSCI's broadest index of Asia-Pacific shares ticked up 0.2 percent with Hong Kong's Hang Seng index rose 0.5 percent and Singapore shares surging 0.9 percent.
Japan's Nikkei reversed early losses and was last about unchanged, while Australia's S&P/ASX 200 Index climbed 0.3 percent.
Crude prices stayed near four-year peaks on supply concerns due to U.S. sanctions on Iraninan export.
International benchmark Brent rose 5 cents to $84.85 a barrel, close to a four-year top of $85.45 scaled earlier in the week. U.S. WTI edged 1 cent higher to $75.24 per barrel, after earlier breaching a four-year peak of $75.91.
Gold enjoyed its highest mark in more than a week as traders shifted their attention to the safe haven after world shares declined. Spot gold last traded at 1,207.19 after climbing 1.3 percent to $1,208.23 an ounce overnight.