Asian shares skidded for the fourth straight session and major currencies fluctuated on Thursday, with financial markets anxiety due to fresh trade restrictions between two world's largest economies.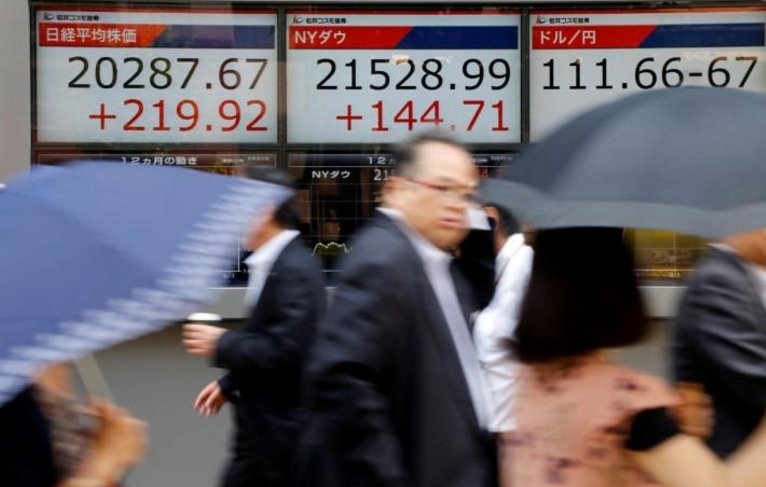 Photo: Reuters
MSCI's broadest index of Asia-Pacific shares, which has been sliding since Monday, lost 0.5 percent. The index has dropped almost 2 percent this week, during which it tumbled to a nine-month weak point.
Japan's Nikkei fell 1 percent, South Korea's KOSPI was down 0.75 percent, Hong Kong's Hang Seng shed 0.9 percent and the Shanghai Composite Index was 0.9 percent lower.
On July 6, a 25 percent tariff on $34 billion of U.S. goods will take effect.
Beijing has urged the EU leaders to issue a strong joint statement versus U.S. President Donald Trump's trade measures, Reuters reported.