Asian stocks pared some of their earlier gains on Wednesday following a late recovery on Wall Street.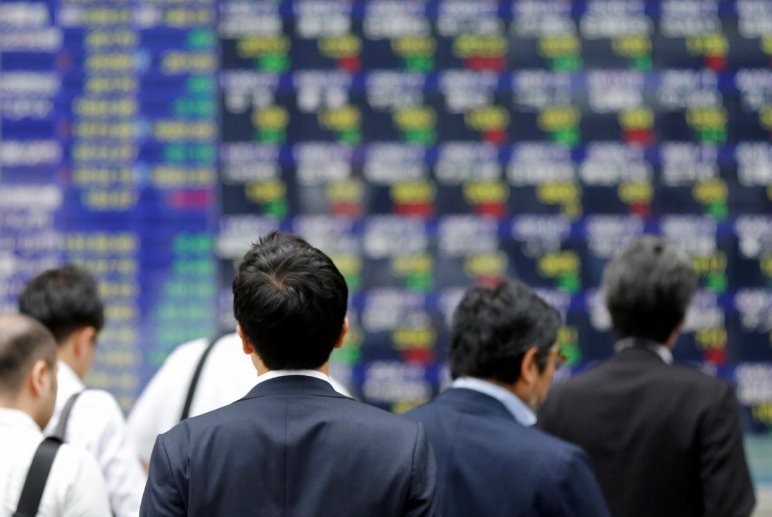 Photo: Reuters
MSCI's broadest index of Asia-Pacific shares was 0.8 percent higher after soaring as much as 2 percent in morning trades.
Japan's Nikkei jumped 1.6 percent.
Australia's S&P/ASX 200 Index gained 0.8 percent, while South Korea's Kospi index dropped 2.2 percent.
Hong Kong's Hang Seng Index was unchanged, pulling back from a 2.9 percent surge earlier. The Shanghai Composite Index slumped 1.6 percent.