Major stock markets in Asia-Pacific region grew on Tuesday after the major U.S. shares surged by more than 7 percent on Monday as COVID-19-related deaths showed tentative signs of slowing in some of the hardest-hit areas.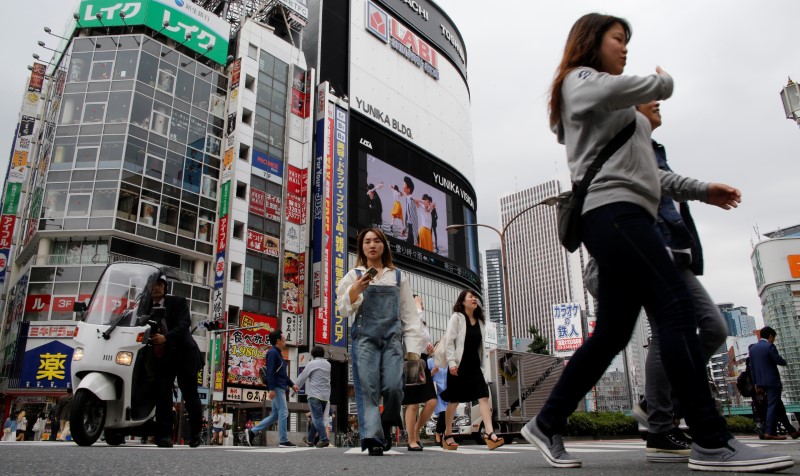 Photo: Asiatimes
Meanwhile, according to Reuters report major oil producers including major oil-producing countries are likely to agree to lower production in the framework of Thursday meeting so long as the U.S. joins the efforts. The Shanghai Composite was the the main growth-leader, followed by the Nikkei, the KOSPI and the Hang Seng.
On Tuesday, investor interest in risky assets grew, helping Asian stock markets stay in the positive territory for the second day in a row. Risky currencies are rising with the support of signs that the coronavirus crisis could slow in New York and retreat in Europe.
The gain did not have enough momentum on Monday, however, it was significant in the context of the continued rapid spread of the number of cases of the new type of coronavirus globally and the economic crisis of unprecedented proportions.
The United States is gearing up for the hardest week, even though the death toll is already over 10,000. British Prime Minister Boris Johnson went to intensive care after exacerbating the symptoms of COVID-19.
Japan's Nikkei grew 2 percent, having recovered most of its losses last week after Prime Minister Shinzo Abe promised a massive economic stimulus package of $991 billion, which equals 20 percent of GDP.
The MSCI index for shares in the Asia-Pacific region, excluding Japan, reduced early growth, but remained in positive territory, adding almost 1 percent to the level of the previous session close. U.S. stock futures fell 0.2 percent after climbing 7 percent on Wall Street on Monday.
Oil stabilized and the risk-sensitive Australian dollar rose 0.5 percent.
Worldwide, 1.3 million cases and 70,395 deaths from COVID-19 have been reported despite measures taken and strict quarantine in many countries.
Data from the most affected Italy and Spain show a decrease in the number of deaths from the virus. In New York, the number of deaths every day also declined, as did the number of patients connected to ventilators.
Source: Marketwatch