The indices of the Asia-Pacific region traded without a single dynamic. Investors have taken a wait-and-see attitude - key interest rates and a Sino-American trade dispute were the focus of market participants.
The Hong Kong Hang Seng Index rose by 0.54 percent, to 27,264 as tensions eased, despite protests on Sunday;

Shanghai Composite gained 0.20 percent, to 2,887.62;

Japanese Nikkei increased by 0.03 percent, to 21,124;

Australia's ASX 200 dropped 0.35 percent, to 6,530;

South Korea's Kospi sank by 0.22 percent, to 2,090;

Taiwan's TAIEX inched higher by 0.06 percent, to 10,530;

FTSE Straits Times in Singapore dropped 0.22 percent, to 3,215 at 8.03 GMT;

Indonesia's JSX Composite was down by 0.35 percent, to 6,228.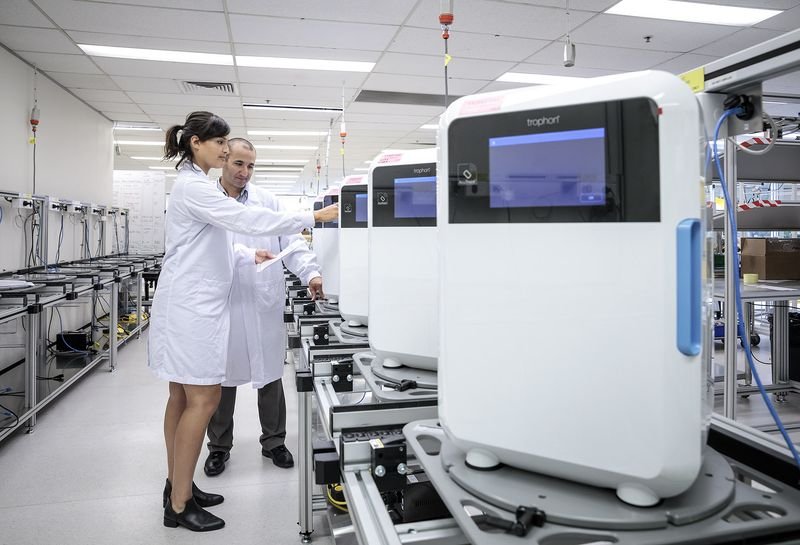 Photo: Nanosonics.com.au
These are companies that showed a jump in shares value: Nanosonics Ltd (+6.69), Cleanaway Waste Management Ltd (+4.87), Tokyo Dome (+4.72), NIB HOLDINGS (+4.32), Rakuten (+4.00), Sh Fosun Pharma (+3.95), Familymart Co.(+2.86), InvoCare (+2.55), China Shenhua Engy (+2.44), Shanghai Airport (+2.30), Sino Land (+2.72), Nippon Suisan Kaisha (+2.45), Dentsu (+2.44), CNOOC (+2.43), Softbank (+2.35), Sony (+2.31), etc.