Asian stocks climbed down as a result of "great expectations" of the beginning of Washington and Beijing trade negotiations.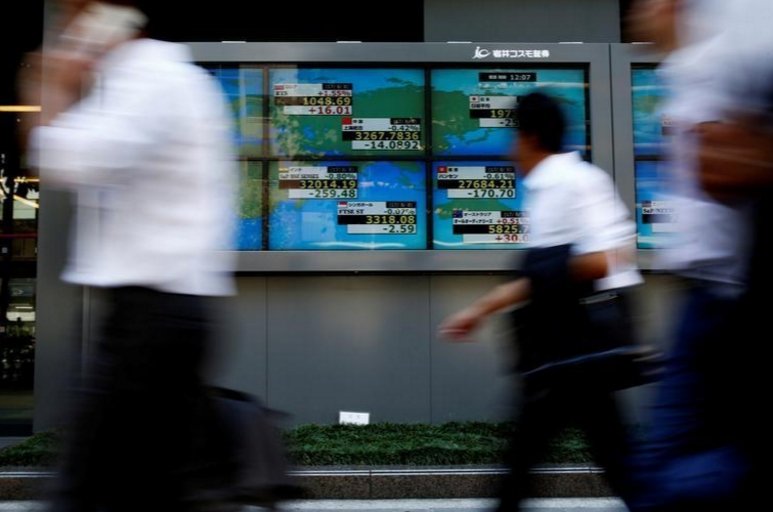 The MSCI index of Asia-Pacific market declined 0.2 percent, while the Japan's Nikkei showed 0.8 percent rise.
Financial spreadbetters forecast a mixture of indexes' values for Europe. The upsurge of 43 points to 10.790 level is awaited from German DAX. France's CAC 40 is expected to climb 32 points, till 7.751. The UK FTSE set to drop 31 points, to 6.778 border.
The U.S. S&P 500 index added 0.7 percent on Monday after 3.4 percent grow on Friday due to Netflix and Amazon.com recovery.
Hong Kong's Hang Seng Index heightened 0.2 percent as a result of New World Development and Apple component-maker AAC augment, despite the fact that Geely Automotive reported about 11 percent loss.
Chinese mainland's Shanghai Composite, descended 0.2 percent while the Shenzhen Composite remained the same with the value of 0.12 percent down
South Korea's Kospi reduced a bit down 0.58 percent, while the Australia's ASX 200 marked the 0.6 percent progress.