Asian shares were underpinned on Thursday by strong financial results that helped Wall Street ease worries over the rise in U.S. bond yields.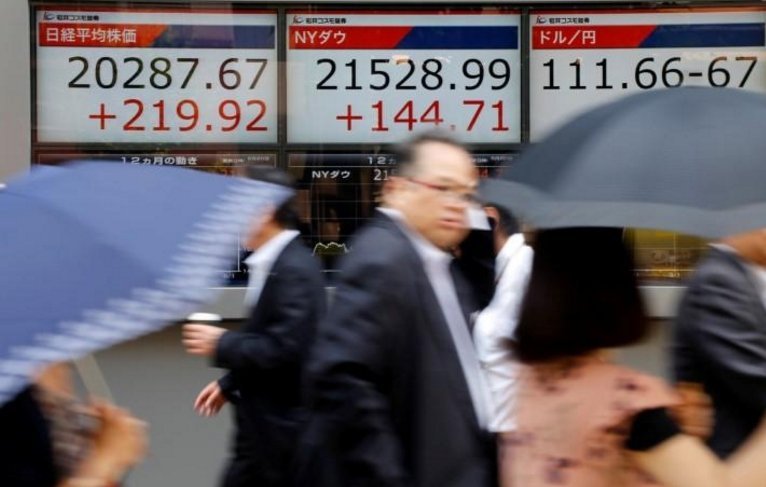 Photo: Reuters
MSCI's broadest index of Asia-Pacific shares dipped 0.15 percent.
Japan's Nikkei advanced 0.5 percent, leading Asian gains.
Hong Kong's Hang Seng Index dropped 0.7 percent and the benchmark Shanghai Composite Index slumped 0.9 percent.
South Korea's Kospi index soared 1.2 percent. Australia's S&P/ASX 200 Index slipped 0.2 percent.
The Dow Jones Industrial Average inched up 0.25 percent overnight, breaking five straight sessions of declines, and the S&P 500 surged 0.18 percent.