Asian shares bounced back from a two-month low on Thursday as the political crisis in Italy that hit financial markets worldwide showed signs of easing.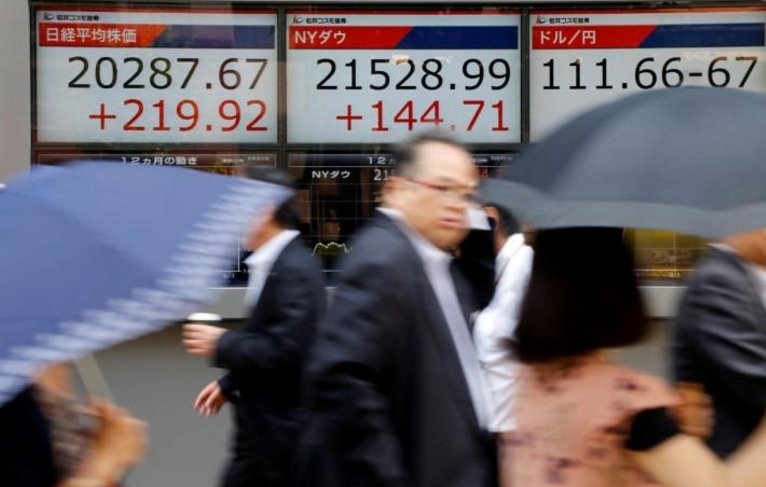 Photo: Reuters
MSCI's broadest index of Asia-Pacific shares jumped 0.6 percent after dipping in the previous session to its weakest level since early April.
South Korea's KOSPI rose 0.5 percent and Japan's Nikkei gained 0.8 percent.
Hong Kong's Hang Seng leaped 0.75 percent and the Shanghai Composite Index surged 1.4 percent.
On Wall Street, the Dow Jones soared 1.25 percent and the S&P 500 gained 1.27 percent overnight.
Global stocks suffered fall, safe-haven government prices jumped steeply, and the euro slid earlier in the week amid political developments in Europe.