Asian shares gained on Thursday, with energy shares leading the rise as crude prices edged higher after U.S. President Donald Trump's decision to leave Iran's nuclear deal.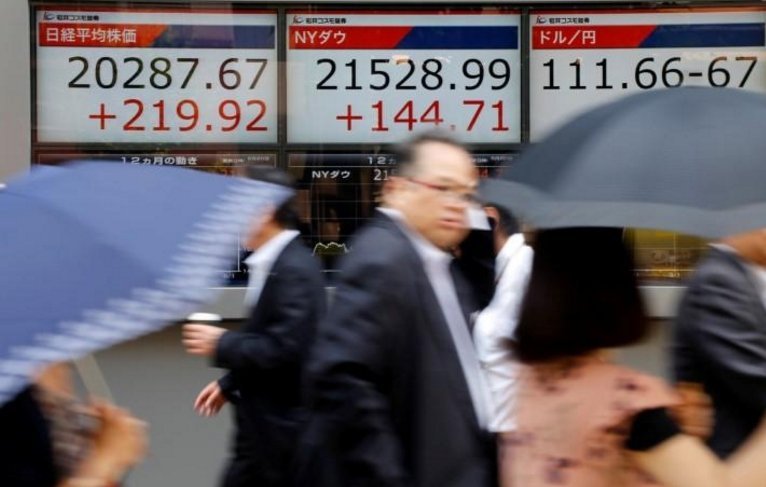 Photo: Reuters
MSCI's broadest index of Asia-Pacific shares surged 0.6 percent, while Japan's Nikkei ticked up 0.3 percent.
South Korea's KOSPI was up 0.5 percent and Shanghai rose 0.2 percent.
Energy shares leaped as crude prices hit 3-1/2-year peak, with traders betting the U.S. departure from a nuclear deal with Iran would trigger tensions in the Middle East and cut oil supply.
Overnight, the Dow Jones jumped 0.75 percent and the S&P 500 advanced about 1 percent.