Asian shares edged up on Wednesday, with markets across region supported by Wall Street's surged and a record intraday peak for the S&P 500 index, though political development in the U.S. and Australia and a slump in Chinese markets hurt the sentiment.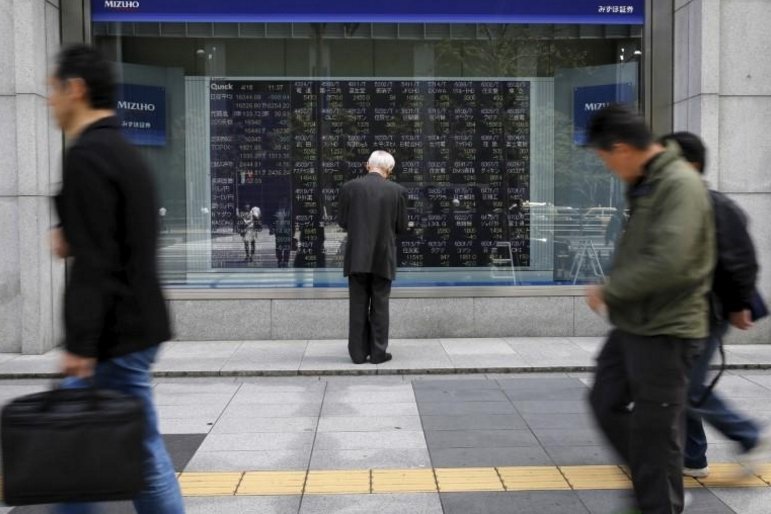 Photo: Reuters
MSCI's broadest index of Asia-Pacific shares was 0.2 percent higher, while Japan's Nikkei stock index gained 0.6 percent.
The Shanghai Composite shed 0.4 percent, while the Shenzhen Composite slipped 0.6 percent.
South Korea's Kospi rose 0.3 percent, while Australia's S&P/ASX 200 Index dropped 0.3 percent.
All eyes are on Wednesday's release of the U.S. Federal Reserve's minutes and speech by Jerome Powell on Friday in Jackson Hole, Wyoming. On Wall Street overnight, the S&P 500 jumped to 2,873.23.
The Dow Jones Industrial Average finished up 0.25 percent at 25,821.95, and the Nasdaq Composite surged 0.49 percent to 7,859.17.