Asian shares moved up on Wednesday as a turnaround in China's markets improved sentiment despite Wall Street's overnight declines, while oil futures dipped to two-month lows after Saudi Arabia hinted at possible supply surge.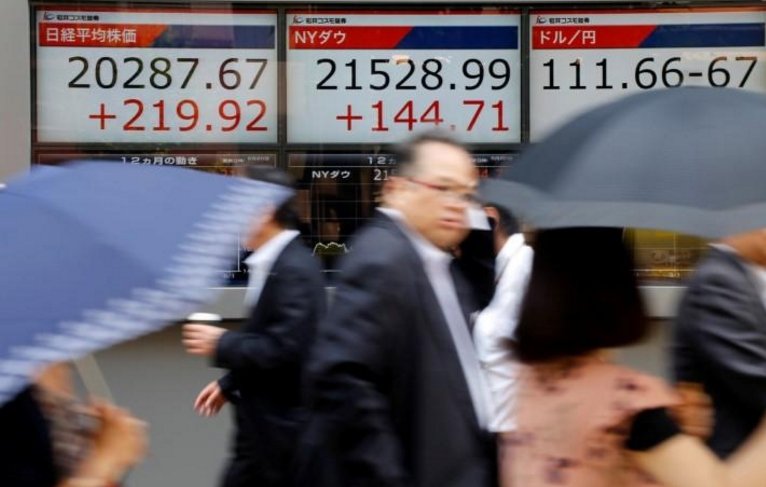 Photo: Reuters
MSCI's broadest index of Asia-Pacific shares was 0.2 percent higher, reversing a loss of more than 2 percent on Tuesday.
Japan's Nikkei climbed 0.5 percent, while South Korea's KOSPI edged down 0.3 percent.
Hong Kong's Hang Seng advanced 0.25 percent while the volatile Shanghai Composite Index jumped 1 percent, underpinned by fresh signs of government help.
Wall Street's three main indexes fell in early trade on Tuesday but closed above the day's lows as traders snapped up beaten-down shares.
In commodities, front-month U.S. WTI futures added 0.23 percent to $66.58 a barrel. Brent crude futures inched up 0.4 percent to $76.74 a barrel.