Asian shares were mixed on Tuesday, with a steep fall in crude prices hitting energy shares, while investors digested weak economic data out of China.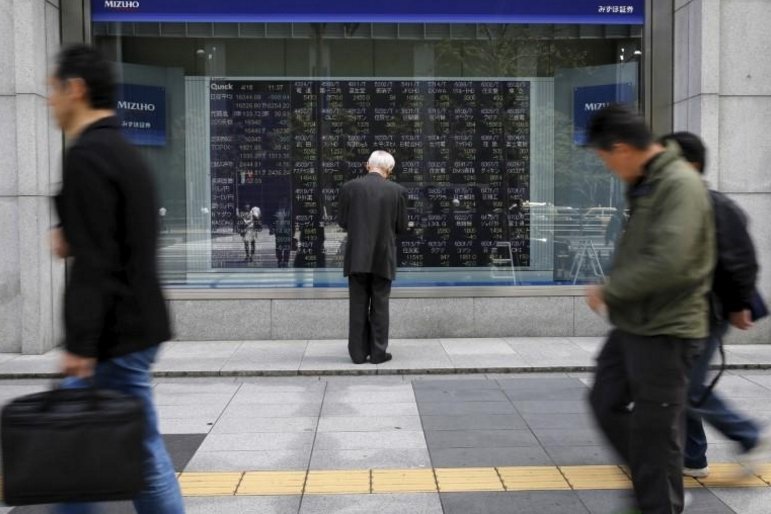 Photo: Reuters
MSCI's broadest index of Asia-Pacific shares slipped 0.3 percent after two days of gains.
Australia's S&P/ASX 200 lost 0.5 percent and South Korea's KOSPI was steady. Japan's Nikkei gained 0.8 percent, underpinned by exporters' gains.
The Shanghai Composite Index slumped 1.1 percent, as did Hong Kong's Hang Seng.
On Wall Street, the Dow Jones inched up 0.2 percent but the S&P 500 slid 0.1 percent as energy sector was affected by the declines in crude that offset a leap in financials.
Oil prices dropped more than 4 percent in the previous session, with Brent futures hitting a three-month trough of $71.52 per barrel, as Libyan ports reopened and investors focused on potential supply increases by major producers.