Nikkei 225 index pared early losses, but significant declines were registered in Hong Kong and Sydney.
Stocks tumbled again in Australia on Monday. Asian major indexes and U.S. futures decreased on Monday after the Fed cut its key interest rate to buoy economic growth in the face of mounting global anti-virus controls, which are that are closing business and travel for a certain period of time.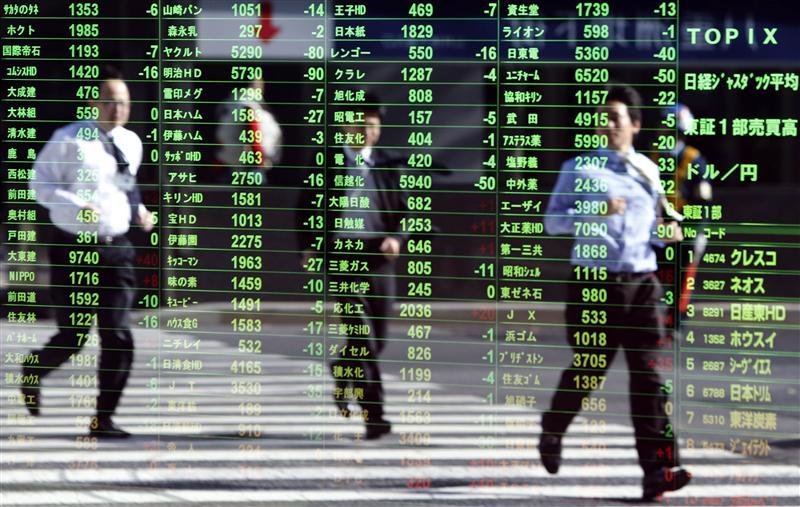 Photo: Reuters
The major indexes grew on Friday following another Fed's emergency interest rate cut on 15th March. Sluggish economic China data for January-February also put additional downward pressure.
The Japanese Nikkei index lost 2.46 percent on Monday, to reach 17,002, whereas the drop was deeper in early trading. Shanghai's stock benchmark diminished by 3.40 percent, to 2,789. The Hang Seng index in Hong Kong dipped by 4.52 percent, to 22,946. The Kospi indicator eased by 3.19 percent in Seoul. Meantime stocks in Sydney ASX 200 collapsed by 9.70 percent, to 5,002. As for the indexes in Taiwan, Singapore and Indonesia, they all dropped in the range 4.39 - 4.49 percent.
Shiseido shares went down by 3.09 percent, Suzuki Motor lost 1.74 percent, Panasonic eased by 1.78 percent, whereas Hitachi gained 2.44 percent.
Meanwhile Wall Street indexes all finished session on Friday with a more than 9 percent jump, with the Dow adding 9.36 percent, to 23,185, the S&P 500 growing by 9.29 percent, to 2,711 and the Nasdaq rising by 9.35 percent, to 7,874 before the close bell.
Apple market capitalization jumped by 11.98 percent, Microsoft added 14.22 percent, JPMorgan Chase surged by 18.01 percent, Visa shares rose by 9.84 percent and etc.
Source: Marketwatch, Tradingeconomics