Asian shares advanced on Wednesday after tech stocks firmness buoyed Wall Street while worries over Italy's debt pushed traders to move into lower-risk government debt elsewhere.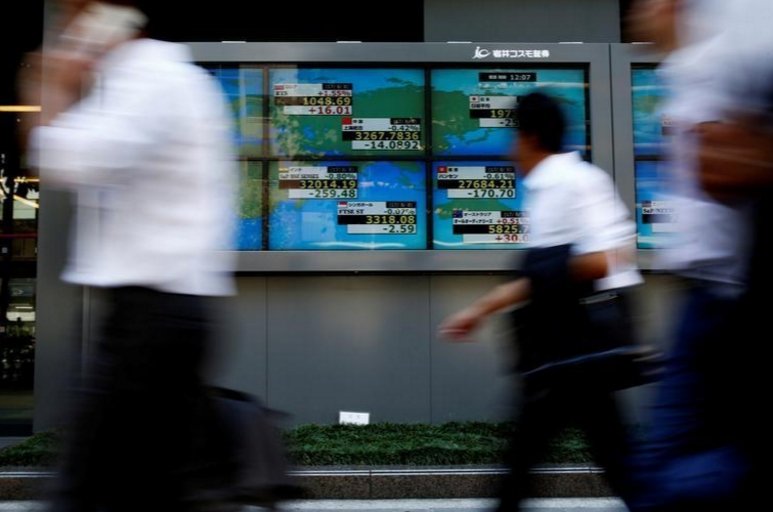 Photo: Reuters
MSCI's broadest index of Asia-Pacific shares leaped 0.7 percent. Japan's Nikkei was up 0.4 percent.
Hong Kong's Hang Seng Index and Australia's S&P/ASX 200 Index gained 0.5 percent. The Shanghai Composite was virtually flat, reversing early losses of 0.3 percent.
The Nasdaq surged to a record peak for the second straight session overnight, while the S&P 500 slipped, with the financial stocks affected by lower Treasury yields.
The debt worries boosted Italian government bond yields to increase again after they had fell to one-week trough on Monday.