Asian shares extended a huge decline on Wednesday as Italy's political crisis weighed on financial markets, pushing the euro to a 10-month trough and sending traders into safer assets such as U.S. Treasury yields.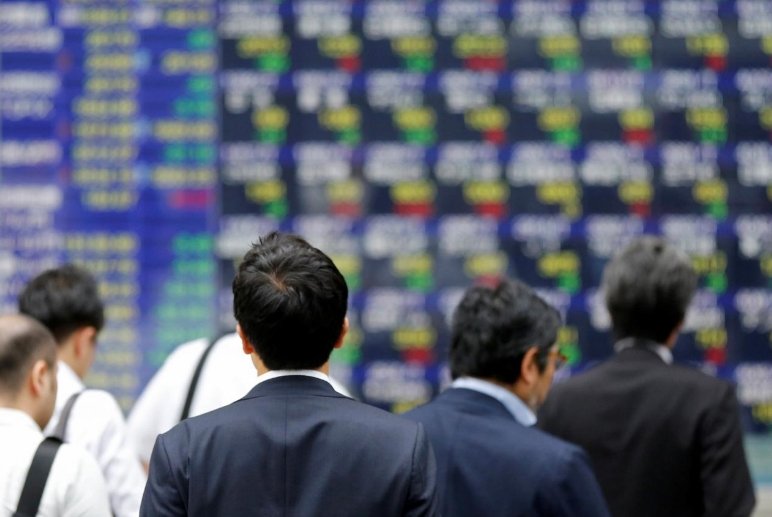 Photo: Reuters
MSCI's broadest index of Asia-Pacific shares slumped 1.4 percent, while Japan's Nikkei slid 1.5 percent to a six-week nadir.
The Shanghai Composite fell 1.4 percent. South Korea's KOSPI and Australian stocks dipped 2.0 percent and 0.5 percent, respectively.
On Wall Street, the Dow Jones Industrial Average dropped 1.6 percent, the S&P 500 was down 1.2 percent and the Nasdaq Composite sank 0.5 percent.
Investors are worried that general elections in the euro zone's third-biggest economy may become a de-facto vote on Italian membership of the currency bloc.