Asian stocks rose on Tuesday, buoyed by tech sector as generally upbeat corporate results overcame weakness in the global smartphone market and worries over more regulation.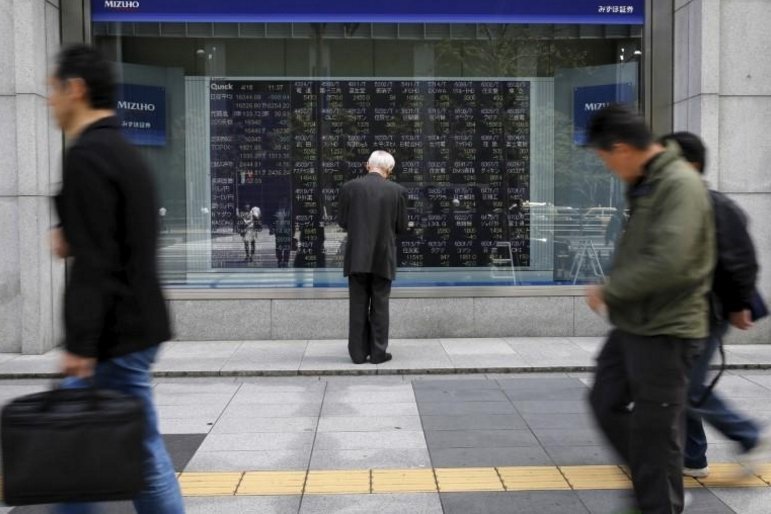 Photo: Reuters
MSCI's broadest index of Asia-Pacific shares leaped 0.6 percent.
Japan's Nikkei inched up 0.3 percent.
Hong Kong's Hang Seng Index soared 1 percent. South Korea's Kospi index advanced 0.7 percent. Australian stocks gained 0.4 percent.
On Wall Street overnight, the S&P 500 surged 0.35 percent, supported by Apple's sixth day in a row of gains.
Oil prices slipped, a day after touching 3-1/2 year peak, as traders awaited President Donald Trump's decision on whether to withdraw from the Iran nuclear deal, a step that could hit global crude supply.