Asian stocks were mixed on Friday as U.S. ten-year Treasury yields jumped to a fresh seven-year peak and solid economic figures fueled worries over inflation and the risk of faster-than-anticipated interest rate increases.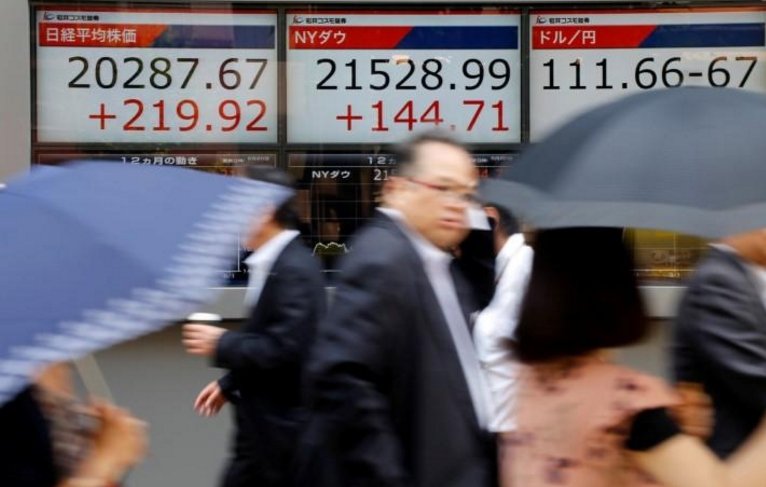 Photo: Reuters
MSCI's broadest index of Asia-Pacific shares slipped 0.3 percent, while Japan's Nikkei fell 0.5 percent and Australian stocks were just 0.1 percent higher.
Hong Kong's Hang Seng Index dipped 0.8 percent and South Korea's Kospi sank almost 1 percent.
The yield on the 10-year Treasury note breached a fresh seven-year peak of 3.232 percent overnight after impressive data and ahead of a Friday payrolls report that also is expected to be strong.
U.S. stocks, in turn, have dropped broadly overnight, with the Dow Jones suffering its first lost in six days and both the S&P 500 and Nasdaq posting their worst session since June 25.
The Dow Jones Industrial Average slumped 0.75 percent, while the S&P 500 slid 0.82 percent and the Nasdaq Composite tumbled 1.81 percent.