Asian shares crept up from 20-month trough on Wednesday amid promises by China to underpin its markets, but investor sentiment remained cautious after equity markets lost trillions of dollars in a volatile month.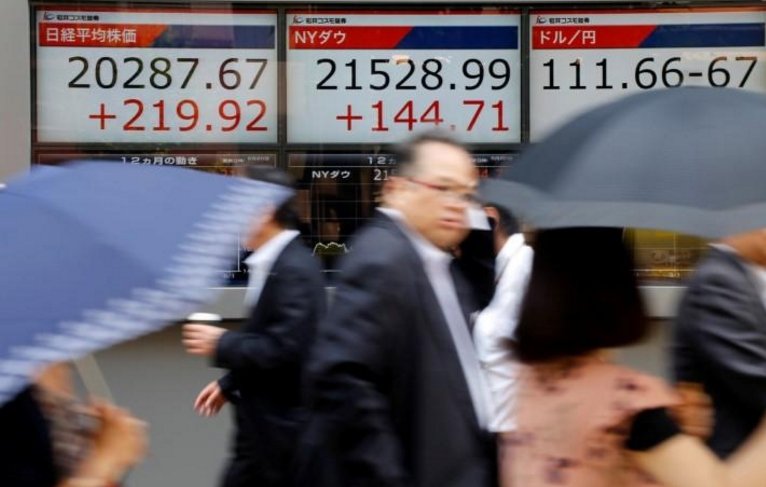 Photo: Reuters
MSCI's broadest index of Asia-Pacific shares advanced 1 percent, following rise in Wall Street stocks overnight. Yet it was on course to slide almost 11 percent in October.
Japan's Nikkei gained 2.2 percent, supported by the Bank of Japan's pledge to maintain its ultra-easy policy in the near future.
Hong Kong's Hang Seng jumped 1 percent and the Shanghai Composite Index added 1.2 percent as weaker-than-expected industrial activity numbers reinforced anticipations that the Chinese government will undertake more support measures for the economic growth.
Australia's S&P/ASX 200 closed down 0.4 percent higher, while South Korea's KOSPI climbed 0.7 percent.
Wall Street's major indexes had leaped more than 1 percent overnight, underpinned by strong gains for chip and transport sectors as traders took advantage of lower prices after the sharp recent slump in equities.