Asian shares advanced on Thursday on optimism that the coronavirus outbreak in China would be contained with an appearance of news of some research tests.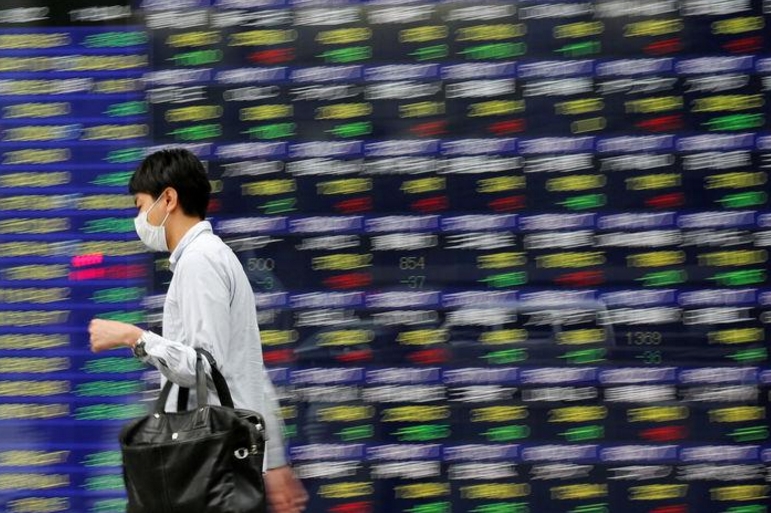 Photo: Reuters
Markets were also supported later in the day as China announced it was slashing duties on $75 billion in U.S. products in half.
Recall, there were unproved reports on Wednesday that researchers in an university in China had made breakthroughs toward developing a coronavirus vaccine, but the WHO reported there are still no known effective drug.
Meanwhile, the number of infected in Asia reached 28,000, with a death toll of 563, according to official China's report.
Still, traders remain optimistic over the economic impact of the Wuhan virus outbreak, believing that it could be contained and of short-term nature.
Asia's Dow gained 2.05 percent, to 3,471;

Japan's Nikkei and ong Kong's Hang Seng Index soared both by 2.38 percent, to reach 23,873 and 27,424 respectively;

The Shanghai Composite added 1.72 percent, to touch 2,866;

South Korea's Kospi surged by 2.88 percent, to 2,227 at 0738 GMT;

The benchmark indexes in Taiwan and Singapore grew also by 1.52, to 11,749 and by 0.94 percent, to 3,230 respectively. Australia's stocks jumped by 1.05 percent, 7,049 on Thursday.
On the corporate field Fast Retailing gained 3.30 percent, Yahoo Japan grew by 5.95 percent, Soft Bank added 3.28 percent, PetroChina ticked up by 4.40 percent.
Source: Marketwatch