Asian shares retreated from a one-month peak on Friday as the U.S. Federal Reserve reinforced expectations of another interest rate hike in December, erasing gains made earlier this week after results of U.S. midterm elections fueled an equities rally worldwide.
MSCI's broadest index of Asia-Pacific shares dropped 1.3 percent, set for a weekly decline of more than 1 percent.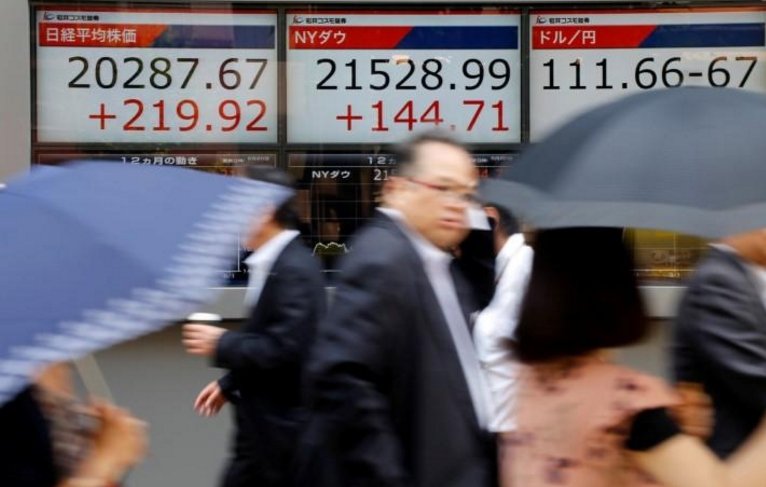 Photo: Reuters
Australian stocks shed 0.1 percent, South Korea's was down 0.05 percent and Japan's Nikkei slumped 1.05 percent.
Hong Kong's Hang Seng tumbled 2.4 percent and the Shanghai Composite Index was 1.2 percent lower.
The Fed kept interest rates unchanged on Thursday but remained on course to continue gradually increasing borrowing costs, indicating strong economy's state that was hurt only by a decline in the growth of business investment.
On Wall Street, the S&P 500 dipped 0.25 percent and the Nasdaq dropped 0.53 percent overnight following the Fed's decision.