Asian stock markets were mostly down on Tuesday, as world trade tensions remain, and the likelihood of the Fed's interest rate cuts has increased.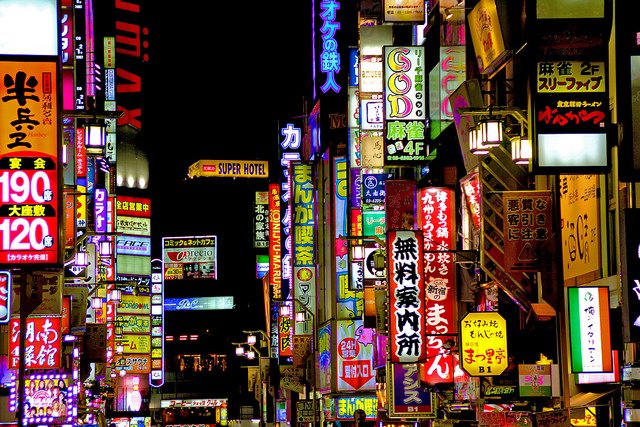 Photo: Pixabay
Mexico sent officials to Washington DC on Monday to discuss the issue of migration to the U.S. and the recently announced fees from the Trump administration. The current threat of tariffs may adversely affect not only the economy of Mexico, but also the United States.
Meanwhile, U.S. officials accuse China of suspending trade negotiations and refusing earlier promises.
In connection with the fact of lowering inflation and the impact of trade friction, St. Louis Fed President James Bullard said on Monday that, most likely, interest rates will be reduced. According to the forecasts of some analysts, by the end of the year even two rate cuts should pass.
The MSCI index of the Asia-Pacific region outside of Japan at the close of the last session was at a level of 0.15 percent growth at 152.59.
Japanese Nikkei was almost flat at 0.01 down to 20,408.54;

Hong Kong's Hang Seng Index lost 0.66 percent, reaching 26.715.19;

The Chinese Shanghai Composite turned out to be the loss-leader on Tuesday, having sunk by almost 1 percent to 2,862.23;

South Korean Kospi recovered 0.04 percent to 2,066.97;

Singapore STI increased 0.33 percent to 3.133.47 at 6.55 GMT;

Taiex in Taiwan dropped 0.68 percent to 10,429.12;

The Australian ASX 200 scored 0.19 percent to 6.332.4.
Australian stocks began to rise after reports that the Reserve Bank of the country reduced the base interest rate by a quarter percentage point to 1.25 percent, becoming the largest developed economy, which lowered interest rates from 1.5 to 1.25 percent in 2019.
Some companies whose shares went significantly down: Softbank (-3.27), KDDI (-2.15), Recruit Holdings (-5.78), Itochu (-2.68), Kirin Holdings (-2.03), Yahoo Japan (-2.88), NTT DATA (-3.23), Secom (-2.20), Familymart Co., (-2.15), T & D Holdings (-2.46), Odakyu Electric Railway (-2.51), NEC (-2.53), Keio (-3.43), Keisei Electric Railway (-3.31), Shizuoka Bank (-3.91), Konami (-2.51), Naver (-3.04), Lg Electronics (-2.47), Daum Kakao (-2.45), Geely Automobile (-2.35) , Sunny Optical Technology Group Co Ltd (-2.69), Cochlear (-2.02), a2 Milk Company Ltd (-8.63), Washington H Soul (-3.03), Dominos Pizza (-3.23), carsales.com (-2.84), Altium (-4.29), Corporate Travel Management (-3.23), Premier Investments (-5.96), Costa Group (-2.95), Domain Holdings Australia Ltd (-3.06), Regis Resources (-2.10), Technology One (-2.24) , Credit Corp Group (-4.78), Lynas Corporation Ltd (-10.07), Nanosonics Ltd (-6.33), Syrah Resources (-8.95), Automotive (-2.10), Re tail Food (-5.71) and etc.