Asian shares posted modest gains on Thursday, led by a rebound in Chinese equities on signs China and the U.S. may be on course to resolve their trade issues.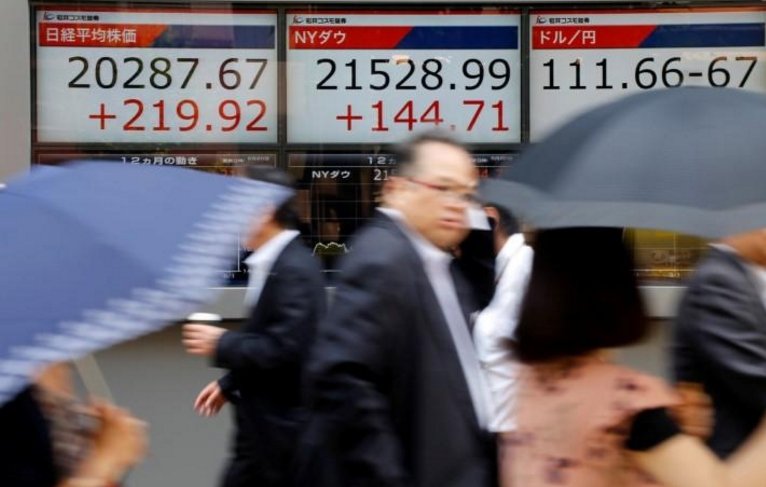 Photo: Reuters
MSCI's broadest index of Asia-Pacific shares climbed 0.7 percent. The index had slumped the previous session as the steep fall in crude prices stressed worries over the forecast for broad demand and global growth.
Shanghai Composite Index surged 0.9 percent, while Hong Kong's Hang Seng added 0.8 percent.
Australian stocks ticked up 0.05 percent, while Japan's Nikkei slid 0.2 percent and South Korea's Kospi was 0.1 percent lower.
On Wall Street, the S&P 500 dropped for a fifth consecutive day as financial sector was affected by concerns that banking industry regulations would tighten due to the results of the latest elections.
In commodities, U.S. WTI futures sank 0.3 percent to $56.08 per barrel. Brent lost 0.1 percent to trade at $66.04.