The most part of Asian stock markets fell on Friday, only Nikkei 225 edges up. Meanwhile, oil prices have increased significantly due to several attacks on tankers off the Iranian coast.
The U.S. blames Iranian Revolutionary Guard in the attack. Iran rejects these claims. The oil prices have recovered, Brent benchmark was at $60.91 per barrel, being up by 0.28 percent, while WTI oil prices were at $52.18 per barrel, being down by 0.17 percent at 7.00 GMT.
The high geopolitical tensions in Hong Kong persisted after clashes between police and protesters earlier this week. The protests against the proposed extradition law continued, although less active, however, the likelihood of recovery during the weekend still remains.
New threats of raising tariffs against China, if President Xi Jinping does not meet with the head of the White House at the G-20 summit in Japan at the end of this month, forced a group of American companies, including Walmart Inc. and Target Corp. send on Thursday a letter to Trump. Manufacturers are asking the president to conclude a trade deal and end the tariff war.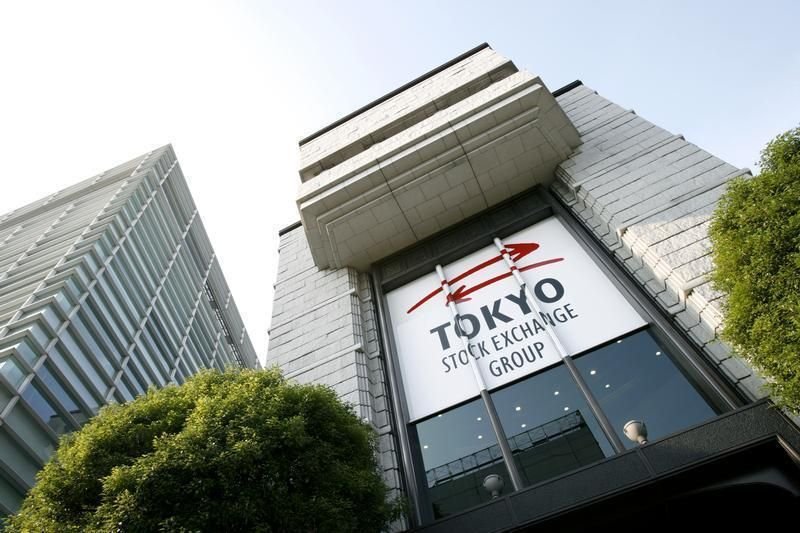 Photo: Reuters
The broadest MSCI index for shares of the Asia-Pacific region outside of Japan slipped by 0.2 percent.
Japan's Nikkei advanced higher by 0.40 percent to 21,116.89;

South Korea's Kospi retreated 0.37 percent, to 2,095.41;

Hong Kong's Hang Seng Index fell by 0.59 percent to 27.132.87;

The Shanghai Composite dipped by 0.63 percent, to 2,892.50;

TAIEX in Taiwan fell by 0.34 percent, to 10,524.67;

Singapore's FTSE Straits Times went down by 0.18 percent, to 3,214.74;

Indonesia's JSX Composite lost 0.36 percent, to 6,250.78 at 7.07 GMT;

Australia's ASX 200 grew by 0.18 percent to 6,554.3.
Companies whose shares fall on Friday: Bank Of East Asia (-7,87), Challenger (-7,12), AMP (-5,80), HT&E Ltd (-5,23), IOOF (-4,55), Tokyo Dome (-4,07), Amorepacific (-3,43), China State (-2,87), SK Group (-2,71), Amcor (-2.58). Lenovo Group (-2,38), Geely Automobile (-2,38), Swire (-2,35), Maruha Nichiro Corp (-2,31), LG (-2,21), Yonyou Soft (-2,17), Hutchison Port (-2.17), Magellan Financial (-2.17), Lynas Corporation Ltd (-2.12), BOC Hong Kong (-2,13), Cd Qianfeng Electrical (-2,12), Lotte Chemical (-2,13), Lg Household Health Care (-2,09), Syrah Resources (-2.09), Taiyo Yuden (-2,04), Hengan International (-2,04), etc.
Despite the fact the most shares of the region fall, there are some companies that showed a jump in their shares value: Saracen Mineral Holdings Ltd (+6.34), Fortescue Metals (+5.57), Nanosonics Ltd (+5.30), Northern Star Resources (+5.21), China Shipbuilding (+5.12), Resolute Mining Ltd (+5.09), Regis Resources (+4.94), Netmarble Games Corp (+4.53), Evolution Mining (+4.31), WASHINGTON H SOUL (+4.01), Rio Tinto (+3.49), Ausnet Services (+3.31), BlueScope Steel (+3.29), Sony (+3.02), Kangmei Pharma (+2.98), Chiyoda (+2.82), ALS (+2.49), Kia Motors (+2.17), Hyundai Mobis (2.08), Zijin Mining Group (+2.06), etc.