Asian shares seesawed on Wednesday as anxiety about a slowdown in the global economy rose and crude prices fell overnight, posting their 12th straight session of declines.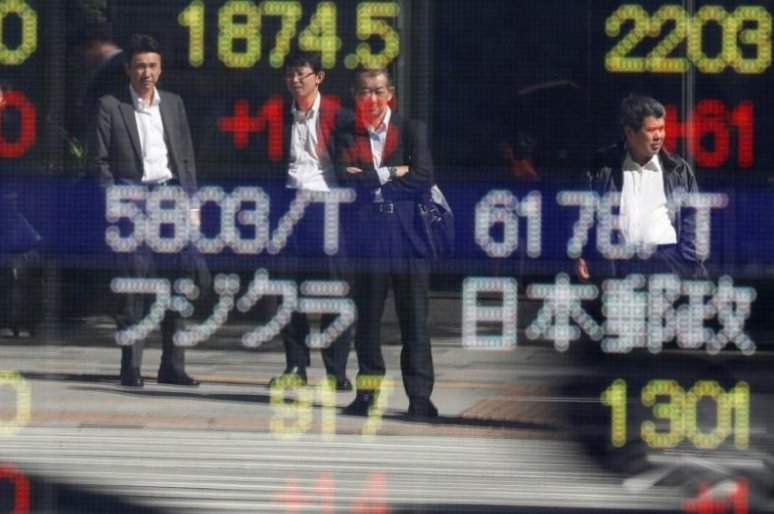 Photo: Reuters
MSCI's broadest index of Asia-Pacific shares slipped 0.5 percent.
Hong Kong's Hang Seng was down 0.55 percent and the Shanghai Composite Index tumbled 0.9 percent.
Australian ASX 200 dropped 1.75 percent, South Korea's KOSPI fell 0.3 percent while Japan's Nikkei inched up 0.16 percent.
The Dow Jones and S&P 500 closed down overnight as weaker oil prices hurt energy sector, erasing a small gain in technology stocks and optimistic expectations of progress in U.S.-China trade negotiations.
In oil markets, WTI crude futures last traded at $55.30 a barrel, sliding 0.7 percent. Brent crude futures were down 0.35 percent at $65.24 per barrel.