Asian shares touched a one-month high on Thursday, following a Wall Street rally as investors digested results of the U.S. midterm elections.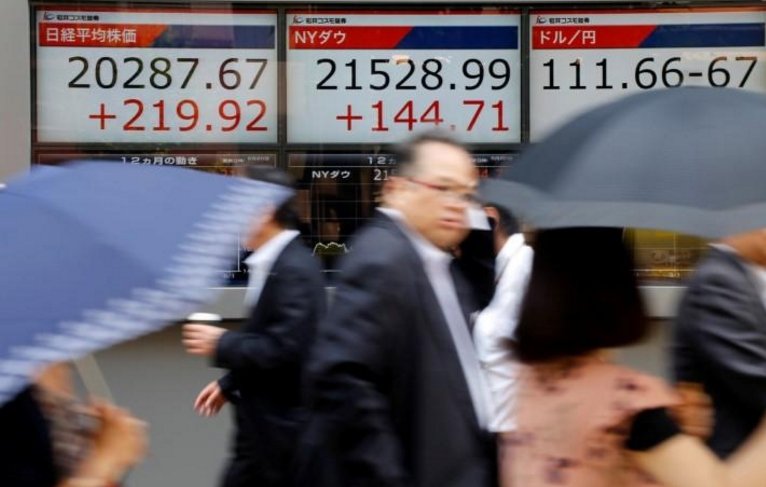 Photo: Reuters
MSCI's broadest index of Asia-Pacific shares jumped 0.8 percent to trade at its top since Oct. 8.
Hong Kong's Hang Seng gained 0.9 percent and the Shanghai Composite Index added 0.2 percent, supporting by China's stronger-than-anticipated October exports numbers.
Australian benchmark index climbed 0.5 percent, South Korea's KOSPI inched up 1.3 percent and Japan's Nikkei soared 1.8 percent.
Wall Street's major indexes advanced more than 2 percent overnight, lifted by the tech and healthcare sectors as the investors breathed a sigh of relief after the U.S. midterm elections played out exactly like the polls were showing.
In oil markets, U.S. WTI futures ticked up 0.1 percent to $61.73 per barrel after sliding to an eight-month low of $61.20 in the previous session. Brent crude futures slid 0.08 percent to $72.01 per barrel extending a decline of 1.4 percent the previous session.