Asian shares slumped on Thursday amid growing investor worries that rising trade tensions will hit the world economy.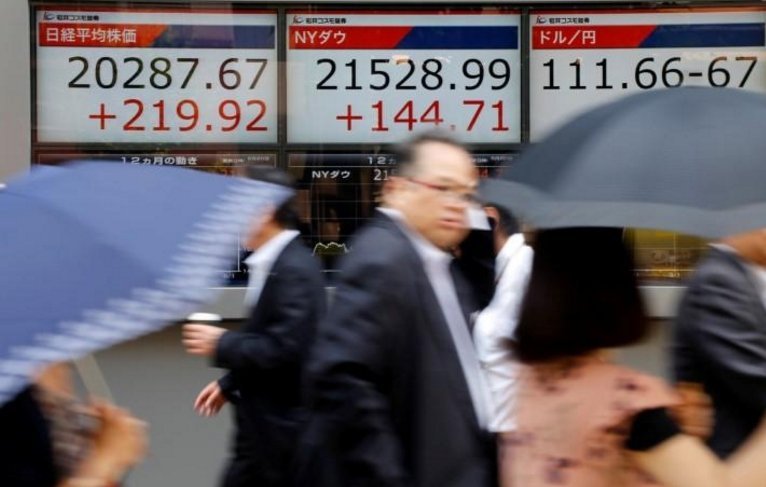 Photo: Reuters
MSCI's broadest index of Asia-Pacific shares slipped 0.13 percent.
Japan's Nikkei reversed earlier losses and picked up 0.12 percent.
Shanghai dipped 0.3 percent, Hong Kong's Hang Seng was unchanged and Australia's S&P/ASX 200 dropped 0.25 percent.
South Korea's Kospi index gained 0.4 percent.
The Asia-Pacific markets followed Wall Street, which slipped for the third session in a row overnight after White House signaled Trump would like to take a tougher line on trade with China, triggering fears of a trade war.