Asian shares scaled record peak on Thursday, with a rally by Wall Street underpinned bullish investor sentiment.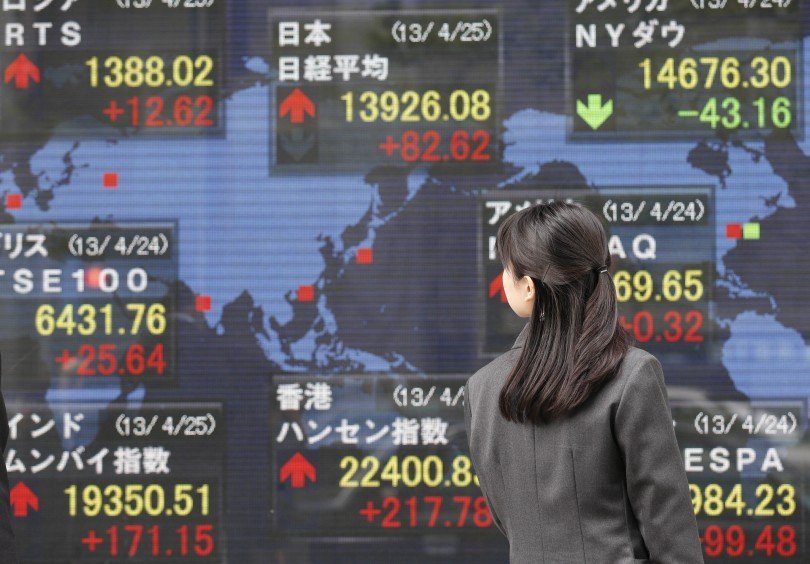 Photo: Reuters
MSCI's broadest index of Asia-Pacific shares inched up 0.2 percent after climbing as much as 0.4 percent to a fresh record high.
Japan's Nikkei breached its top since late 1991 earlier before closing down 0.4 percent.
The Shanghai Composite jumped 0.9 percent, supported by figures showing China's economy rose 6.8 percent in the October-December quarter in annual terms.
Australia's S&P/ASX 200 Index and South Korea's Kospi index were virtually flat.