Asian stocks strongly rebounded on Thursday as markets tried to consolidate from the previous session's sharp declines when concerns over an escalation in the U.S.-China trade row affected investor sentiment.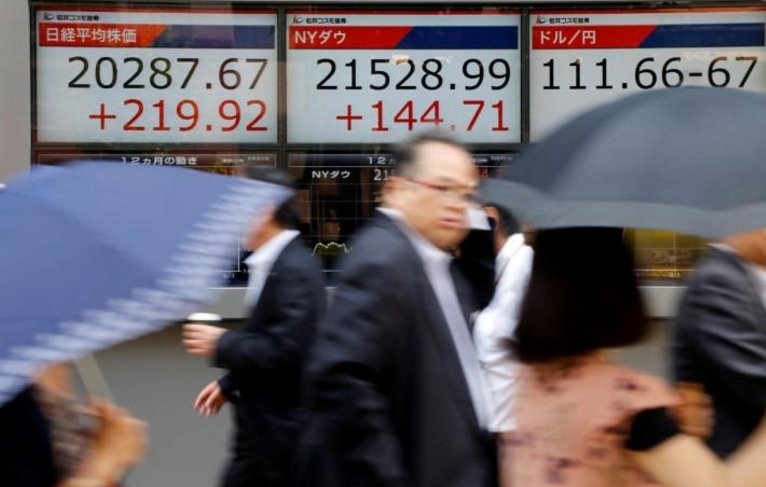 Photo: Reuters
MSCI's broadest index of Asia-Pacific shares gained 0.6 percent.
Hong Kong's Hang Seng jumped 1.0 percent and the Shanghai Composite Index soared 2.2 percent.
Australian shares added 1 percent, South Korea's KOSPI inched up 0.6 percent and Japan's Nikkei surged 1.3 percent.
Despite rebound traders remained cautious waiting for the next steps in trade conflict between two world's largest economies. Beijing has accused the Trump administration of bullying and warned it could respond, though the form of measures was not clear.