Concerns over a slowdown in China's economy hit Asian markets on Monday with U.S. stock futures and Chinese shares dipping into red as worries about U.S. corporate results and global growth continued to hurt investors' mood.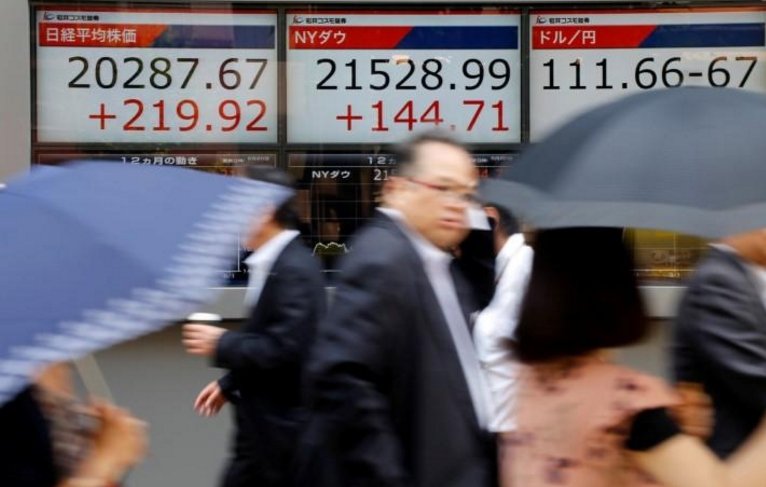 Photo: Reuters
MSCI's broadest index of Asia-Pacific shares was virtually unchanged after surging over 0.5 percent earlier in the session.
Japan's Nikkei slid 0.2 percent, having jumped 1 percent earlier.
Hong Kong's Hang Seng Index slipped 0.2 percent, while the Shanghai Composite slumped 2.4 percent and the smaller-cap Shenzhen Composite was 0.7 percent lower.
South Korea's Kospi fell almost 1 percent, while Australia's benchmark ASX 200 closed up about 1 percent.
Chinese fresh economic numbers fueled fears about a cooling economy as profit growth at its industrial companies slowed for the fifth straight month in September as sales of commodities and manufactured goods eased.
Investors' sentiment has been affected by a number of negative factors from a rising China-U.S. trade row to concerns over U.S. corporate earnings to Italian budget plan as well as Federal Reserve monetary policy.