China's main stock gauge slumped to four-year trough and pushed Asian shares lower on Thursday, as renewed worries of a deepened economic influence from an escalating Sino-U.S. trade dispute hurt sentiment.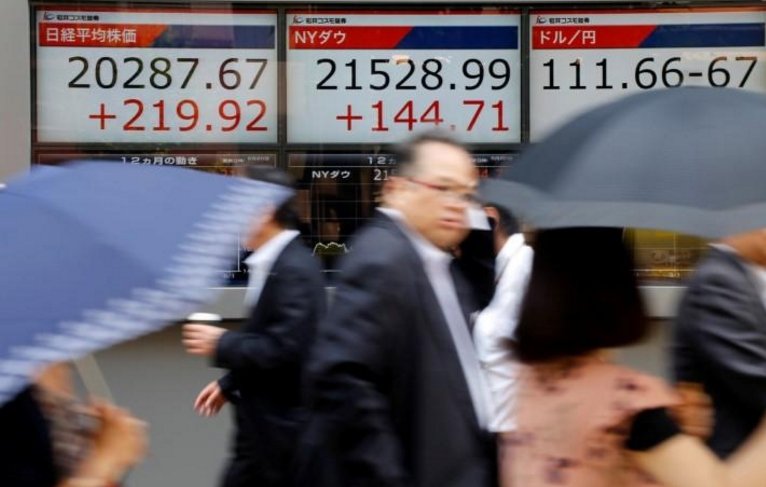 Photo: Reuters
MSCI broadest index of Asia-Pacific shares dropped 0.5 percent.
Japan's Nikkei average dipped 0.7 percent. Fresh economic figures showed exports from the world's third-largest economy fell for the first time since late 2016, affected by declines in shipments to the major trade partners.
China's Shanghai Composite Index fell as much as 2.2 percent to touch its weakest level in four years, while the blue-chip CSI 300 index tumbled 1.8 percent, near its more than two-year trough scaled in the previous session. Hong Kong's Hang Seng index slipped 0.4 percent.
South Korea's Kospi was down 0.6 percent while Australian stocks were steady.
A summary of the latest Fed's policy meeting reflected positive views on U.S. economy, which along with trade concerns were at the center of last week's global equities fall.