Asian shares erased earlier gains and dropped on Thursday, with investors remained anxious over the China-U.S. trade dispute and NAFTA negotiations.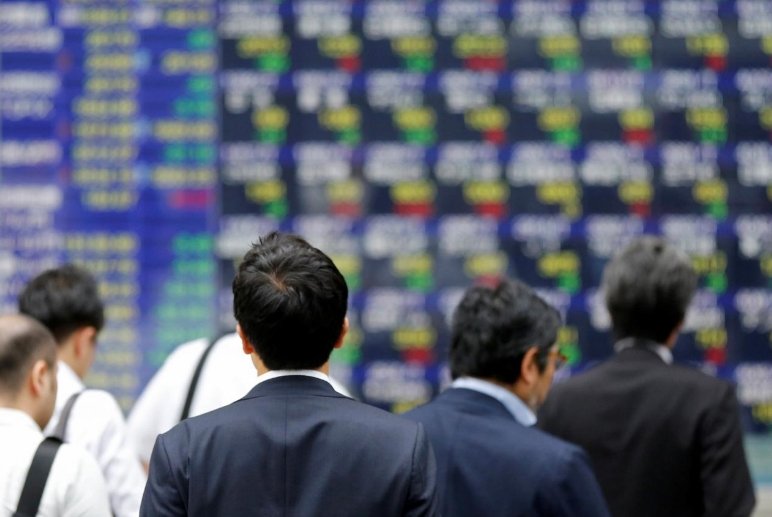 Photo: Reuters
MSCI's broadest index of Asia-Pacific slumped 0.3 percent, with broad gains across the Asia-Pacific region hit by declines in China.
The Shanghai Composite Index sank 0.9 percent and Hong Kong's Hang Seng was 0.8 percent lower.
Japan's Nikkei initially hit a three-month peak after gains on Wall Street but reversed gains and was last up a moderate 0.05 percent.
Australian shares were up after reaching 10½-year closing peak in the previous session.
U.S. stocks continued to rise on Wednesday, with the S&P 500 and the Nasdaq touching record peaks for a fourth session in a row as technology sector pushed indexes higher and positive NAFTA talks supported investor sentiment.