Asian stocks shrugged off early weakness on Friday as an easing yen underpinned Japanese stocks and solid exports encouraged South Korean markets.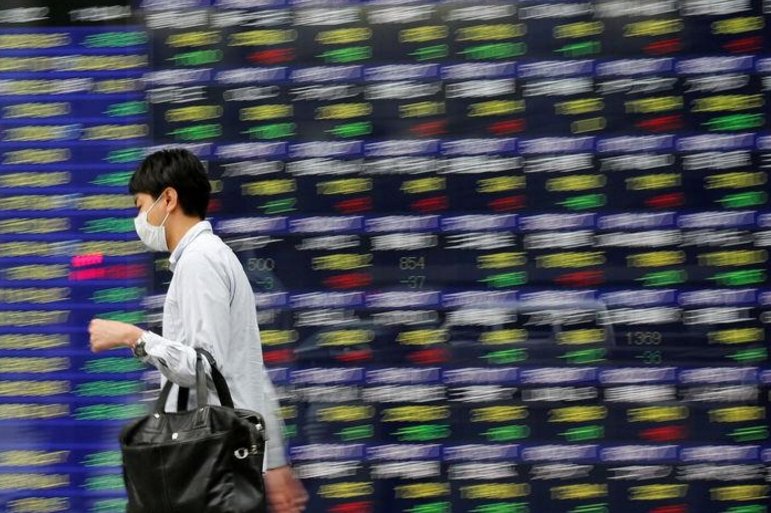 Photo: Reuters
MSCI's broadest index of Asia-Pacific shares inched 0.1 percent higher but the index was still on track for a weekly loss of 0.6 percent.
Japan's Nikkei gained 0.2 percent as the yen weakened versus the dollar.
South Korea's KOSPI jumped 0.7 percent on strong export numbers.
The Shanghai Composite Index slid 0.5 percent and the blue-chip CSI300 index slumped 0.75 percent.
A drop on Wall Street overnight after the U.S. announced tariffs on metal imports from Canada, Mexico and the EU, hit the sentiment in Asia markets.