Asian stocks fell on Monday as U.S. President Donald Trump comments on the Federal Reserve's monetary policy and revived trade concerns weighed on the market.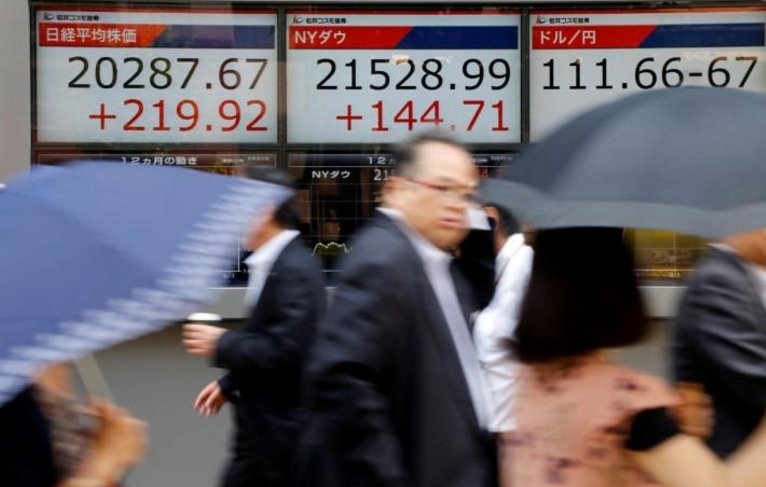 Photo: Reuters
MSCI's broadest index of Asia-Pacific shares eased 0.2 percent in early trading.
Japan's Nikkei slumped 1.3 percent while South Korea's Kospi index lost 0.8 percent.
Australian stocks were down 1 percent, while shares in Hong Kong, Shanghai and Shenzhen also traded in negative territory.
The yen jumped on Monday supported by report Bank of Japan could wind back its massive fund purchases.
Investors turned their attention on a crucial meeting between U.S. President Trump and European Commission President Jean-Claude Juncker in the White House where they will hold talks on U.S. tariffs on European products.