Asian stocks dipped on Friday as a downbeat outlook on smartphone demand from Taiwan Semiconductor weighed on the tech sector.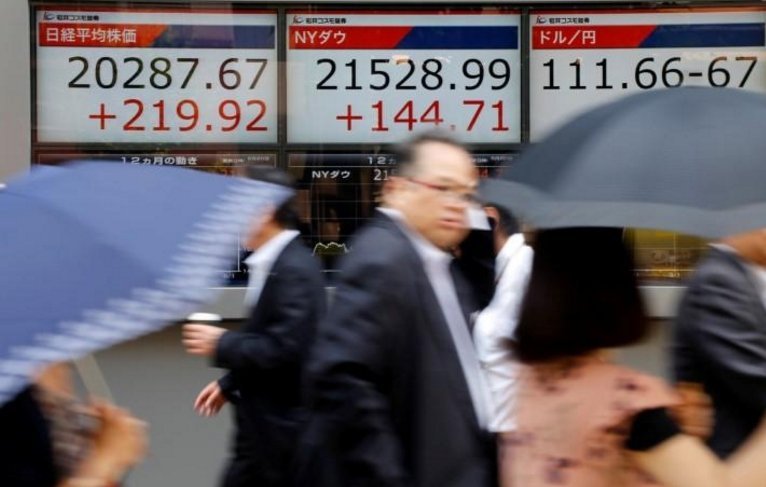 Photo: Reuters
MSCI's broadest index of Asia-Pacific shares slumped 0.8 percent, dragged down by a 0.7 percent drop in tech stocks.
Japan's Nikkei reversed early decline to climb 0.1 percent as gains in energy and financials overbalance the fall in tech sector.
Hong Kong's Hang Seng Index slipped 0.4 percent. South Korea's Kospi index sank 0.3 percent. Australia's S&P/ASX 200 Index was down 0.2 percent.
On Wall Street overnight the Dow closed down 0.34 percent, while the S&P 500 sank 0.57 percent and the Nasdaq was 0.78 percent lower.
The global trade tensions are still affect the market and investors remain cautious, trying to take profit before the weekend amid uncertainty ahead.